Issue #1170 Oct. 31, 2017
Publisher: Joan Stewart
"Tips, Tricks and Tools for Free Publicity"
In This Issue
How to Entice Freelance Journalists
How to Compete with Amazon
Facebook News Feed Changes
Hound Video of the Week
This Week in the Hound House:

I'm back from Columbus, Ohio after a rollicking long weekend with my super-fun family. Everyone gushed about Food Network star Ina Garten's recipe for Confetti Corn, which my niece made on Saturday. It's best with fresh corn on the cob. She used frozen corn and not a kernel was left in the bowl.
1. How to Entice Freelance Journalists

Don't overlook freelance writers and editors when planning a publicity campaign. Here are three reasons why they're so valuable:
You don't pitch the media. They do. You pitch the freelancer, which is easier and less intimidating.
Because they sell to multiple media outlets, they can use you as a source multiple times. If you're helpful and they quote you in an article for Media Outlet A, they will be tempted to return to you for another quote and more background for an article in Media Outlet B, and so on.
They're easy to find. Search for them on LinkedIn. Or use the Society of Professional Journalists Freelancer Directory. Or create your own list of freelancers when you see them identified as such in the author resource box at the end of articles.
To do: Now that you know to find them, learn how to pitch them. See Brian Pittman's article "3 Ways to Sweeten Pitches to freelancers."
#FreelanceJournalists #FreelanceWriters
2. How to Compete with Amazon

At least 4 out of 10 online sales made last year went through Amazon.
That doesn't mean you should give up trying to sell the identical products, priced higher, at your own website and on sites other than Amazon.
Here's why. Even though you can't beat Amazon on price, you can build your own ecommerce brand that stands out from everyone else's. You can create a fantastic "customer experience." You can offer outstanding customer service.
You can use email to stay in touch with customers and keep delivering valuable content week after week, something Amazon doesn't do very well. You can also create vibrant communities of happy customers on sites like Facebook and LinkedIn. Remember to mention any and all of these in your publicity campaign.
To do: Read Eric Keating's article "Stop Trying to Beat Amazon at E-Commerce."
#Amazon #Ecommerce
3. Facebook News Feed Changes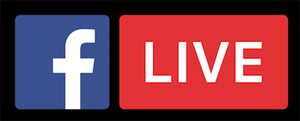 Within the last three years, the organic reach of your posts on Facebook pages has been declining steadily, down to as low as 1 percent. That means only 1 out of 100 people who have Liked Your page will see your content in their feed.
Facebook expert Mari Smith commiserates with you. And she has 10 tips on how you can respond. Eight of them involve using video.
To do: Read her in-depth article, one of the best I've seen anywhere on this topic, under the headline "Facebook News Feed Tests: The Impact on Organic Reach, What Marketers Need To Know." 
#FacebookVideo #FacebookLive
4. Hound Video of the Week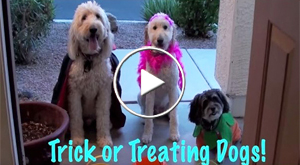 Jasmine and her friends take over the neighborhood…figuring out the best way to get a whole lot of treats!