Issue #1251 Aug. 21, 2018
Publisher: Joan Stewart
"Tips, Tricks and Tools for Free Publicity"
In This Issue
How to Do SEO for Voice Search
Why I Date My Blog Posts
How to Tweet Tips to Appear as an Article
Hound Video of the Week
This Week in the Hound House:

My siblings and I are still talking about what a blast we had over the weekend in Chicago. We took a 90-minute architectural boat tour down the Chicago River. I'll never take skyscrapers for granted again! If you've never done this, add it to your list of things to do when you visit The Windy City. Now for the bad news: I came in dead last during a cut-throat game of 500 rummy. Today I start packing for Denver where I'm speaking twice at the Author You Extravaganza in the Rocky Mountains on Friday.
1. How to Do SEO for Voice Search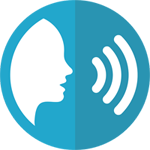 "Hey Siri, what do I do if my baby has colic?"
"Alexa, how do I waterproof my bathroom floor?"
"OK Google, what's the best cookbook for vegans?"
Within two years, more than half of all people searching for information online will be searching with their voices using digital assistants.
Writing coach Ann Wylie recommends you optimize your website these four ways:
–Answer questions because most people tend to pose voice searches as questions.
–Use the words "How to…" in your headline, page title, and page descriptions.
–Use simple, short conventional keywords, preferably no more than five characters each. People write more formally but talk more conversationally. Readability should be at the 7th-grade level or lower.
–Make copy scannable by using things like subheads. This makes it easier for Google to find what people are searching for, increasing the chances that your pages will rank higher in the organic search results.
To do: Read Ann's other tips in her article on "How to do SEO for voice search." She'll be in Atlanta Sept. 6-7 teaching a master class on digital PR writing. 
#SEO #DigitalPR
2. Why I Date My Blog Posts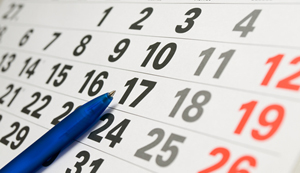 Have you ever searched for the answer to a complicated technical problem online, thinking you might never find it?
Finally, you land on a blog post and feel like you've struck gold. But how old is this solution? You'll never know because the blog post has no date.
This drives me batty. I don't know if the solution was written 10 years ago or 10 days ago.
Many bloggers, particularly Internet marketers, don't use visible date stamps because they blog infrequently and don't want the blog to look stale. Or they write about evergreen content that doesn't change from year to year. Or they claim that testing has shown that removing the visible date stamp increases traffic. 
If that works for them, fine.
But more times than I can count, I've wanted to share content here that I find at someone else's blog–in other words, give them free publicity. I change my mind when I can't determine when it was written. When I'm on deadline with these tips, I don't have time to email the blogger and wait for a reply.
To do: Talk to your webmaster if you're confused about whether you should or shouldn't use visible date stamps on your blog. If you use them on all posts but you're writing an evergreen article and want the date stamp on that post to be invisible, your webmaster can tweak the coding on that post to make that happen. And vice-versa.
#SEO #Blogging
3. How to Tweet Tips to Appear as an Article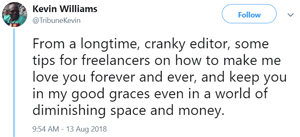 Several Publicity Hounds who don't tweet much asked about last week's tip on how to write a how-to article in tweets. They can't understand how to make the first tweet that appears above to appear at the top of the list of individual tips. In their minds, that first tweet would appear at the bottom.
My answer: Work backward. If you're writing a list of, say, five tips, write tip 5 first, tip 4 second, tip 3 third and so on. The last tweet will be the introductory tweet that appears at the top.
To do: If you missed this tip last week, you can see an illustration of how Kevin Williams, The Chicago Tribune's visual and arts editor, does it here.  Use this idea.
#TwitterTips #Twitter
4. Hound Video of the Week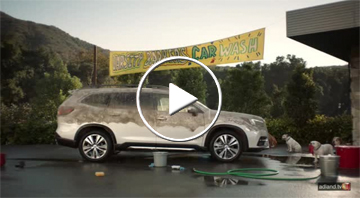 Here's another fun Subaru commercial. See what happens when small dogs wash a big Subaru.