Issue #1286 Dec. 22, 2018
Publisher: Joan Stewart
"Tips, Tricks and Tools for Free Publicity"
In This Issue
How to Deal with Fake Negative Reviews
America's 25 Dying Industries
How to be a N.Y. Times Best-seller
Hound Video of the Week
This Weekend in the Hound House:

Good-bye RJ. Good-bye Stella. I loved watching you this week. But R.J., I regret letting you take two licks from the spoon when I was done eating my yogurt. For five days, you sat at my feet, staring–waiting for a morsel, a crumb or a popcorn kernel that missed my mouth. I hope Santa brings you yummy, healthy treats in your stockings and that my brother lets you stay with me again. I'm taking a break and you'll see me back here Dec. 29.
1. How to Deal with Fake Negative Reviews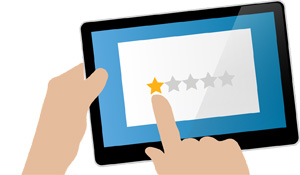 Reading a biting review about your product or service hurts. But what if you're convinced the review is fake and that a competitor urged someone to write it?
You know better not to start a flame war online. But that doesn't mean you should ignore it.
Many of the big review sites offer ways to get those reviews removed. You can't just complain and expect to disappear, however. Each site has a step-by-step system you must follow. Investing the time is worth it because consumers are relying on reviews now more than ever. And just one negative review could cost you money and your reputation.
Headway Capital, a credit firm for small businesses, has a helpful infographic with detailed instructions on how to deal with fake reviews on Google, Yelp, Facebook, TripAdvisor, Yellow Pages, and Angie's List.
Briefly:
1. Identify a fake review.
2. Report it.
3. Respond.
4. Monitor for fake reviews.
To do: See details on "How to Deal with Fake Negative Reviews." Read the results of their entire survey on online reviews.
#FakeReviews #OnlineReviews
2. America's 25 Dying Industries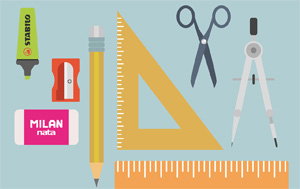 Automation, outsourcing, and the changing technological landscape are forcing numerous industries in the United States to shed workers.
A USA Today article this week lists the top 25 industries that lost the most workers in the last decade.
You can guess some of them: bookstores, the newspaper publishing industry, tobacco, and telephone apparatus manufacturing.
Some of the others you might not guess as easily: office supplies, business and secretarial schools, and political organizations.
What does this have to do with getting publicity? If you can site this list in your pitch and explain how your story ideas ties into one of these dying industries, you'll earn points. Many media outlets, especially TV stations, rely on USA Today for stories about trends.
To do: Read "America's dying industries: These businesses lost the most workers in the past decade." 
3. How to be a N.Y. Times Best-seller

How does a book become a best-seller, and which types of books are more likely to make the New York Times Best Seller list?
Two data scientists analyzed the sales patterns of the 2,468 fiction and 2,025 nonfiction titles that made the list for hardcovers during the last decade. Their findings:
–Write a mystery, romance or memoir. Almost half of the nonfiction bestsellers are in these categories. What their article doesn't mention is that many of these memoirs are those of celebrities and big-shot politicians.
–Publish in February or March, when selling a few thousand copies can land a book on the best seller list. In December, when sales skyrocket during the holidays, selling 10,000 copies a week might not guarantee a book a spot.
–Just about your only chance of making the list is right after your publication date.
A doggie treat to Stephanie Chandler, for sharing this article in her Facebook group for the Nonfiction Authors Association. 
To do: Read "A data scientist cracks the code to landing on the New York Times Best Seller list." 
#Bestseller #BookStats
4. Hound Video of the Week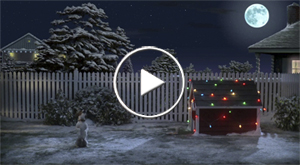 Here's what dogs do on Christmas Eve. I love this.