Issue #1234 June 23, 2018
Publisher: Joan Stewart
"Tips, Tricks and Tools for Free Publicity"
In This Issue
How to Break Bread with Reporters
Easy Press Release Angles for a Book
The Internet Sales Tax Mess
Hound Video of the Week
This Weekend in the Hound House:

I'm going to a big potluck today and will make something I can prepare quickly and that won't spoil. Once again, Costco to the rescue. Their 22-ounce jar of imported Kirkland Basil pesto is a steal at only $12. Mixed with two boxes of pasta, and I'm ready to go. It tastes as good as the homemade pesto I'm not making anymore because it's too expensive, too messy and too much trouble.
1. How to Break Bread with Reporters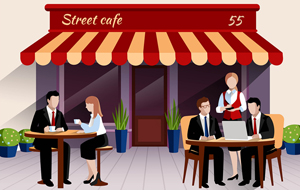 You're in a panic. In three days, you're having lunch with a reporter from your local newspaper.
You've done several telephone interviews with journalists, but you've never sat face-to-face with a reporter, let alone eaten with one. What do you do?
In my former life as a reporter and editor of three dailies and a business-to-business weekly, I spent 22 years breaking bread with hundreds of people. Many of them turned into valuable news sources.
When sharing a meal with a journalist, follow these rules:
Become familiar with her work before you meet. Read her last half-dozen articles. Does she blog? What is she sharing on social media?
Your Number One goal is to help the reporter, not to convince her to give you publicity. That might mean offering background and story ideas about your area of expertise. It always means asking, "How can I help you?"
Take your book with you but don't ask the reporter to read it or review it. She might not want to write about the book but would rather use you as a source for other stories. You can offer the book. If she doesn't want it, don't be insulted.
Do not grab the check. If she invited you, she'll probably pay for your meal. But you should still ask, "How would you like to handle the check? Would you prefer we go Dutch?" If you invited her, you should say, "I'll be happy to pay for your meal. Is that OK with you?" Let her decide. Many journalists are not allowed to accept free meals.
Never drink alcohol when meeting with a journalist. Loose lips sink ships.
To do: For 13 more tips, read my article "22 Tips for Breaking Bread with Journalists." Share your own tips or ask a question in the comments.
2. Easy Press Release Angles for a Book
A press release for a book launch could well be the most difficult copy an author writes. Most are stumped by how to begin.
For non-fiction, focus on the solution to the problem. Example: "Parents who struggle with saving money for their children's college education should consider whether their kids might be better off in a tech school so they can find a good-paying job quickly and avoid thousands of dollars in student loan debt. A new book by…"
If you write fiction, lead with the emotional angle. What emotions does your novel evoke? You can also lead by telling the story of why you wrote the book. Or lead with the most interesting aspect of your main character.
For fiction and nonfiction, the press release should also explain the target market. "This book is perfect for…."
I'm presenting a session on "The New Rules of Writing Press Releases That Sell Books" when I speak at the 8th Annual Author You Extravaganza Aug. 23-26 at the beautiful Beaver Run Resort in Breckenridge, Col. I'll also join host Judith Briles for a session on how to pitch your book. Few authors can do this well.
This year, 15 authors with manuscripts at least 75 percent completed can pitch their books to five publishing pros. One winner will walk away with a publishing bonanza package: editing, cover design, interior design, and printing.
This is a perfect mini-vacation amid the breathtaking Rocky Mountains for your spouse or significant other. Register before June 30 and your name will be entered into a drawing for a chance to attend free.
To do: Read about the Extravaganza, and why smart authors will be there, using this affiliate link. 
#AuthorMarketing #BookMarketing
3. The Internet Sales Tax Mess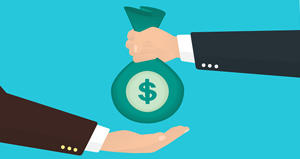 The U.S. Supreme court's decision that gives states the green light to have online retailers collect sales tax just like any local retailer offers opportunities galore for newsjacking–that is, taking a major news story and making it your own:
–Local retailers, create videos, write letters to the editors and comment at blogs about how the court has finally leveled the playing field. How has your business suffered?
–Internet marketers, explain how this will create a mess for your business. Will you rely on your shopping cart company to deal with this? What about online retailers who don't have a shopping cart company?
–Attorneys and accountants, what are you telling your small business clients who sell online?
–Politicians, how soon will you be moving to make sure online merchants collect sales tax from customers in states other than their own?
This story is perfect for TV and print, especially business journals and business magazines.
To do: Read more about the decision in the Forbes article "What the Supreme Court's Internet Sales Tax Ruling Says About the State of Retail." 
#SalesTax #InternetTax
4. Hound Video of the Week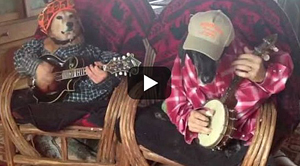 Thanks to Publicity Hound Flora Brown for this video of dogs playing Bluegrass. An oldie but goodie.