Issue #1119 April 29, 2017
Publisher: Joan Stewart
"Tips, Tricks and Tools for Free Publicity"
In This Issue
How to Beef Up a YouTube Channel
How to Pitch Your Book
Use Email Signatures for Publicity
Hound Video of the Week
This Weekend in the Hound House:

When I do laundry today, I'll inspect the kitchen towels. A few weeks ago, four giant mushrooms that I had patted dry and left tucked inside a kitchen towel on the counter accidentally found their way into the washing machine. What a mess! I had to scrape hundreds of flecks of mushroom off the wet sheets with a pot scraper, and put the sheets through two more wash cycles. (Do you do bonehead things like this?)
1. How to Beef Up a YouTube Channel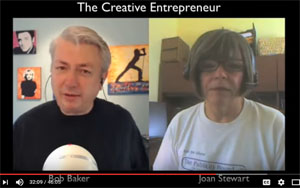 For most Publicity Hounds, creating, editing and producing video for a YouTube channel can be overwhelming.
Here's a way to beef up your channel without doing everything yourself.
If you're a guest on other people's video interviews and they produce the video for their channel, you can add their video to your channel–helpful if you only have a few videos of your own. You can also add the video to a playlist. A playlist is a group of videos on the same topic that play one after the other automatically and help keep your channel neat and organized.
Bob Baker, who produces The Creative Entrepreneur show on YouTube, interviewed me about my career as The Publicity Hound a few years ago.
I added the video to my playlist titled "Publicity Expert Joan Stewart's Potpourri of PR Tips" because it covers a variety of helpful advice on PR and how to run a business, including mistakes I've made that other entrepreneurs can avoid. Notice that I used the phrase "publicity expert" in the name of the playlist, which helps me rank high for that keyword phrase on the first page of Google.
Bob's channel gets the "Google juice" and credit for the number of views on the video. But using it on my channel gives me additional credibility.
To do: Watch the video here and learn about my time- and money-saving tips on how to run a small business, and the book that changed my life.
#YouTubeTips #YouTubeChannel
2. How to Pitch Your Book
When pitching your book to a blogger or journalist, how many times do you start a pitch with "Hi, my name is…..and my book is about……."
Sorry, but you've lost them. Make it about THEM, not about YOU.
A better pitch starts like this:
"Hi Mary. I read the two articles you wrote about juicing for Healthy Living magazine…."
You now have Mary's undivided attention.
That's one of the tips I shared during Thursday's free training on "5 Steps to Pitching Your Book to Anyone, Anywhere." I walked authors through two pitches: one for a nonfiction author promoting his expertise and one for a children's fiction author who's trying to sell her books in bulk to a dental clinic.
Both examples are taken from two of the 19 pitching templates I created to help authors pitch their books to journalists, book stores, book clubs, broadcasters, reviewers, meeting planners, influential people who they want to write a blurb for their books, and more.
To do: Watch the video replay of the training here. Or visit the page where you can read about the special promotion that's under way this weekend on the entire package of 19 pitching templates at one-third off.
#bookmarketing #bookpromotion #pitchyourbook
3. Use Email Signatures for Publicity
How often do you change your email signature?
Update it to call attention to a news article written about you, an event you're sponsoring or a new video you've created. Think of the number of people who you email in one week who might see it.
Most email programs also let you use multiple signatures. Instead of contact info, you can use a second or third email signature to provide the answer to a frequently asked question.
To do: What's the next thing you're promoting? Include it in your email signature.
4. Hound Video of the Week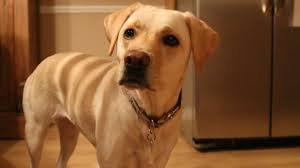 Neuroscientist and author Gregory Burns has five ways to test your dog's loyalty. The Wall Street Journal's Billy Higgins puts his three-year-old Yellow Labrador to the test.