Issue #1003 March 15, 2016
Publisher: Joan Stewart
"Tips, Tricks and Tools for Free Publicity"
In This Issue
How to Answer a HARO Query
Leveraging Your Book for PR
How to Write a Creative Call to Action
Hound Video of the Week
This Week in the Hound House:

Adjusting to Daylight Savings Time in the spring is a bummer. But it was perfect timing yesterday morning when I saw this fun message on one of those sidewalk chalkboards outside a coffee shop in my town: "A yawn is a silent scream for coffee." Exactly.
1. How to Answer a HARO Query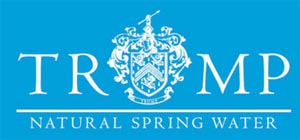 In August, I urged you to jump on the Trump publicity train and look for every opportunity to tie your expertise to him. I even gave you nine story ideas to pitch.
I don't care whether you love him or hate him. Use him.
That's what PR guy Gary Frisch did last week. As a result, he was mentioned in an Associated Press story that appeared in The Washington Post, The Miami Herald, The Houston Chronicle, The St. Louis Post Dispatch, The Fresno Bee, The San Francisco Chronicle, ABC News, Yahoo, and over 75 other newspapers, media websites, and TV station websites–and counting.
HARO is the free media leads service that, three times a day, will feed you email queries from more than 35,000 reporters, broadcasters, authors, bloggers and others who are looking for specific types of sources to interview. You reply and explain why you'd be a good source. Then you wait to see if they contact you.
On Thursday, Gary found a query from an AP reporter on deadline asking, "What do you think of Trump putting his products on display?" during his press conference.
In an article on LinkedIn, Gary wrote a timeline of what he did and how he responded to the query. In the article's Comments, I mentioned that he was wise not to offer a response that included his political views but, instead, to comment as a subject matter expert.
To do: Read Gary's articles on "Talking Donald Trump: From Obscurity to Dozens of Newspapers in the Speed of HARO" and "If You're Not Using HARO, You Just Don't Give a Damn." Then subscribe to HARO and respond only to the leads that a good fit for you.
2. Leveraging Your Book for PR
When Wasabi Publicity in North Carolina surveyed more than 250 journalists recently to find out how they vet their sources, they learned that fewer than 9 percent look for book authorship when evaluating a source. Yet publishing experts are telling you that you must have a book if you want to be taken seriously.
"You need to be very clear about how to leverage your book," says Michelle Tennant, Wasabi's Chief Creative Officer.
Join Michelle and her business partner, Drew Gerber, for a free 20-minute BLAB on how the Wasabi team leverages their PR clients' books to score media coverage. Michelle is one of the best publicists in the U.S., and if there's an angle, she'll find it. Blab is a live-casting video platform. You'll need a Twitter account to watch the Blab. Read this guide to Blab for details on how it works.
To do: Join Michelle and Drew by registering for "Leveraging Your Book for PR." Then check out the package of materials I created with Michelle last year when she was a guest on one of my webinars. It comes with bonus handouts so you can see the exact pitches she used to get her clients onto "Larry King Live," "Dr. Phil" and on CNN's "HLN." Regularly $49.95, get it for half price when you use the coupon code PITCH (click Apply and Recalculate) at checkout, but only until midnight Wednesday night. Read more about what you'll learn from the training on "5 Steps to Use Breaking News to Score Publicity (and Sell More Books and products)."
3. How to Write a Creative Call to Action
Before you pitch anyone–bloggers, reporters, editors, TV talk show hosts, podcasters and influencers–do your homework.
Using a strong call to action to force your readers to do something can mean all the difference between publicity and no publicity, a sale or no sale, a big audience or hundreds of empty seats.
CoSchedule wrote a helpful article on 54 words and 6 examples of strong calls to action. You'll love it.
Sneak peek: results, guarantee, risk-free, proven, hurry, urgent, deadline.
To do: Read "How to Write a Call to Action with 6 Examples That Will Unlock Your Creativity."  Print the green chart and hang it near your computer. On the right side of the page, learn how to create more outstanding content by signing up for their free Call to Action Guide.
4. Hound Video of the Week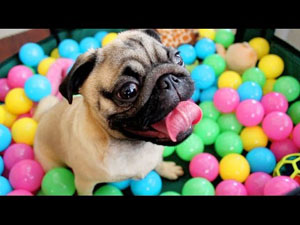 Thanks to Publicity Hound Tracey Bennett of Honolulu, Hawaii, for this short video of Grover the Pug going crazy inside his ball pit. I'd never heard of a ball pit until I saw this one.