Issue #1329 Oct. 8, 2019
Publisher: Joan Stewart
"Tips, Tricks and Tools for Free Publicity"
In This Issue
How Publicity Leads to Identity Theft
Contact Info for Travel Writers
"Hedging Words" Dilute Your Copy
Hound Video of the Week
This Week in the Hound House:

I liked "Downton Abbey," the movie, in theaters now, that follows the mega-hit TV series. But I'd rather pick up where I left off in Season 2 and binge-watch right through to the end. I had a problem keeping all the characters straight.
1. How Publicity Leads to Identity Theft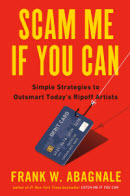 Where were you born?
It's an innocent question, and it might come up in a media interview.
If identity thieves know the answer, they now have half the information they need to steal your identity.
The other half is easy enough to find. They visit your Facebook page and search for birthday wishes from your friends. Or they Google your name "+ birthday." Or they look in your media materials for any clue about when and where you were born.
Professional-scam-artist-turned-author Frank Abagnale says that with those two pieces of information, scam artists have about 90 percent of what they need to learn your Social Security number and steal your identity.
So what should you say if a reporter asks where you were born? Mention the state but not the city. Then pivot to an answer that might prompt another question, like this: "I was born in Wisconsin which might explain my love for my favorite food which isn't making my doctor very happy."
"What is it?" the interviewer asks.
"Cheese," you say. "And craft beer comes in a close second. I even have a recipe for cheese fondue made with craft beer."
By now, the interviewer has forgotten about where you were born. Consumer advocate Clark Howard mentioned this scam and Frank Abagnale's excellent book, "Scam Me if You Can," on Sunday night's show.
To do: Never post your correct birthday online, even if you've tightened your security settings on social media sites. Review your online and offline profiles and remove your birthday and the name of the city where you were born. My "Special Report #2: Questions You Can Expect Reporters to Ask During an Interview" is still available for half-price, along with 51 of my other special reports. Use coupon code REPORTS at checkout while the promotion is still underway. When it's gone, it's gone. Order here.
#scams #identitytheft
2. Contact Info for Travel Writers

When creating your media plan, it's easy to overlook travel writers.
Many of them are freelancers and cover stories for a variety of media outlets. If they like you, they might use you as a source more than once.
Cision is offering a free Travel Pitching Kit that gives in-depth tips on how to attract the attention of nine influencers who work in the travel industry. They include travel writers, freelancers, and bloggers who write on a wide variety of topics.
Those include: travel, food, beverages, lifestyle, sports, culture, destinations, hotels and resorts, spas, beauty, outdoors, photography, honeymoons, wedding planning, and adventure excursions. One writer even contributes to a holiday gift guide.
Authors, I'll bet some of these influencers even review travel books or curate lists of things like "10 Best International Mysteries." If you're not sure, don't guess. Google each name and become familiar with the kinds of content they cover before you pitch.
To do: Opt-in by completing this form, then download your free Travel Pitching Kit.
#TravelWriters #Travel
3. "Hedging Words" Dilute Your Copy

Wishy-washy words weaken your writing.
One reason people use them, says writer Karen Hertzberg, is because they don't want to appear demanding or bossy.
Here are six examples of hedging words you should delete.
–Slightly
I'm slightly annoyed by Kate's repeated tardiness.
–Sort of, Kind of
Their plan was kind of short-sighted.
–Rather, somewhat
The play was rather interesting.
–Quite
His car is quite fast.
–Probably
We should probably wait to send that email until we have final approval.
–As a rule
As a rule, cats prefer to sleep in warm, comfortable places.
To do: See Karen's excellent article "23 More Words and Phrases You No Longer Need" at the Grammarly blog.
#WritingTip #WritingMistakes
4. Hound Video of the Week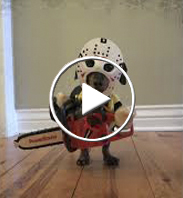 Oakley the Dachshund has a Halloween nightmare. Could the dog behind the mask possibly be Crusoe, the Internet sensation?