Issue #1292 Jan. 19, 2019
Publisher: Joan Stewart
"Tips, Tricks and Tools for Free Publicity"
In This Issue
How Old is Too Old to Drive?
Optimize Your Site for Voice Search
Read These Tips on Tuesday Only
Hound Video of the Week
This Weekend in the Hound House:

I'm a rabid fan of "The Sopranos," the popular mob series that ran on HBO for six years and earned rave reviews as the best show in TV history. This week, on the 20th anniversary, I'm sharing with fellow Sopranos groupies a fun 45-minute video of NBC's Harry Smith interviewing 13 cast members on their favorite memories of the show. if you missed it like I did when it aired on the "Today" show, you can see it here.
1. How Old is Too Old to Drive?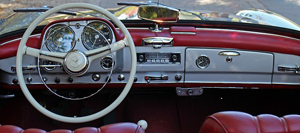 When I read the headline this week that 97-year-old Prince Philip crashed the Range Rover he was driving, and that the SUV flipped on its side, my first thought was, why is a 97-year-old man driving, especially a royal who can well afford his own chauffeur?
I started Googling "how old is too old to drive?" and couldn't find a definitive answer. In the U.S., a hodgepodge of state rules governs older drivers. Even so, this story screams for commentary from:
–Driving school owners and driving teachers.
–Geriatrics physicians.
–Physical therapists who work with septuagenarians and octogenarians.
–Insurance experts.
–Authors, speakers and experts whose topics are tied to safety for the elderly.
–Experts on aging.
Even though the crash occurred in England, this story is a perfect opportunity to get publicity from your own local TV station.
To do: Keep your eyes peeled for newsjacking opportunities like this one. You get extra points if you can include a statistic in your pitch.
#Newsjacking #OlderDrivers
2. Optimize Your Site for Voice Search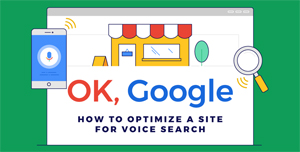 Almost 2 in 3 smartphone users have used voice search to find local business information the last 12 months.
Google rewards sites that load quickly. Here are four things you can do to optimize your website for voice search and make it easier for people to find you.
–Speed up your site. Make sure no image is larger than 100kb.
–Clean up sloppy HTML coding. Talk to your web developer about this.
–Create a Frequently Asked Questions page. Write in a conversational tone and use no more than 30 words for an answer.
–If you rely on local customers, claim your business listing. Go to Google.com/business and click on Start Now.
To do: See Headway Capital's excellent infographic "OK, Google: How to Optimize a Site for Voice Search." Show it to your webmaster and decide what needs to be done.
#VoiceSearch #GoogleVoice
3. Read These Tips on Tuesday Only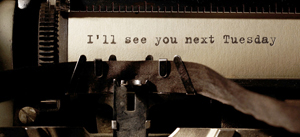 This is the last issue of "The Publicity Hound's Tips of the Week" that you'll see on Saturday.
All issues will be in your inbox on Tuesdays only. Why the change?
Because it's too difficult publishing twice a week and adhering to a Saturday schedule, especially with my out-of-town travel. Publishing once a week will also give me more time to post more in-depth articles to my blog. I'll be sure to include those links here.
If there's time-sensitive information you need, I'll email you on an as-needed basis. Otherwise, you'll hear from me once a week.
To do: Please let me know if there are specific topics you're struggling with and that you'd like to see mentioned here or at my blog. I love reading your comments, your advice and knowing what's happening in your life. (I used Photofunia.com to create the image above in about a minute.)
#PublicityTips #PublicityAdvice
4. Hound Video of the Week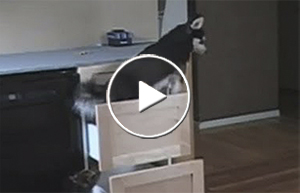 The owner of this cute Husky couldn't figure out how the dog was getting onto the kitchen counter because all the cupboard doors were child-proofed. He set up a video camera and caught the dog in the act. The dog found the solution at the 1:40 mark.