Issue #1147 Aug. 5, 2017
Publisher: Joan Stewart
"Tips, Tricks and Tools for Free Publicity"
In This Issue
How NOT to Take a Headshot
For Authors Only
Facebook Penalizes Slow-loading Sites
Hound Video of the Week
This Weekend in the Hound House:

We're off to the organic farm at 9 a.m. today to pick small cukes and dill. We'll stop at the local farmer's market for garlic, then head to the kitchen to process. The dill pickles should be ready to eat in about six weeks. Canning is such a chore, that I was thrilled to find this recipe for a sugar-free 10-Minute Raspberry Jam, using only three ingredients. I made a few tiny jars to give as gifts. Try it, and let me know if you like it.
1. How NOT to Take a Headshot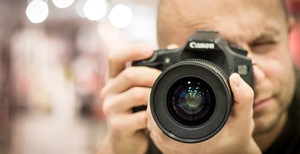 Why do so many women insist on professional business photos that include one or both hands as props?
A woman rests her head on her hand. Another poses with her hand under her chin. Or next to her cheek. Those photos remind me of the "move star photos" from the 1940s. They make you look dated. Sort of like a damsel in distress.
Here's another mistake men and women make with the above-the-waist business shots. They fold their arms on their chests. Corporate coaches love this pose because they think it makes them look powerful. Sorry, but it makes you look cold and unapproachable.
To do: Before you hire a photographer, read Rebecca Strassberg's tips in her article "How NOT to Pose for Headshots." 
#Headshots #BusinessPhotos
2. For Authors Only
–When you do a book signing at a bookstore, you can't sell to anyone unless they walk into the store. But on a ship at sea? When you're on the main promenade, hundreds of people who walk by–all potential buyers–can see you. I created a fun one-minute video that shows you the book signing we did in January aboard the Publishing at Sea cruise. We have a only a few cabins left for our cruise Jan. 21-28 next year in the Caribbean, and you can still get in at the early bird rate. Watch the video and call Judith Briles at 303-885-2207.
–If you haven't attended the Author U Extravaganza in Denver, you're missing one of the best book events that will make you smarter, help you meet business contacts, and fill your belly with yummy food. I'm presenting two sessions on publicity at this year's conference Sept. 7-9. If you're going, I'd love to buy you coffee. Read more about the Extravaganza and the impressive line-up of other publishing experts who will be presenting. 
–Even if your book isn't about sex, read my article on "Use a Sex Angle to Flirt with the Media for Book Publicity."
–If you have just one press release, the one for your book, you're missing 14 more opportunities to write press releases. Use the 15 templates I created in The Press Release Masterclass is half off until midnight Monday night Pacific Time. Order here.
3. Facebook Penalizes Slow-loading Sites
Facebook is following Google's lead and tweaking its news feed algorithm to penalize links to slow-loading web pages on mobile devices.
"We've found that when people have to wait for a site to load for too long, they abandon what they were clicking on all together," Facebook said. "As many as 40 percent of website visitors abandon a site after three seconds of delay."
The update will roll out gradually over the next several months. Facebook says most Pages won't see significant changes to their distribution.
To do: Read the entire statement from Facebook. Then follow the "Best Practices to Improve Mobile Site Performance."
#Facebook #SocialMediaMarketing
4. Hound Video of the Week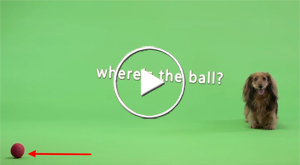 If you like the Sausage Dog Hotel video in Tuesday's tips, you'll love the blooper video.