Issue #1152 Aug. 29, 2017
Publisher: Joan Stewart
"Tips, Tricks and Tools for Free Publicity"
In This Issue
How Not to Help Harvey Victims
Pitch Over Labor Day Weekend
How to Discuss Your Book on the Air
Hound Video of the Week
This Week in the Hound House:

I'm back from a spectacular (and hot) week in San Felipe on the Baja Peninsula in Mexico where I visited my dear friend and assistant, Christine Buffaloe. We swam with a sea lion in the Sea of Cortez. We went kayaking. We ate Mexican food that's very different from the version served here in the states. And when the heat index was 117, we took a day trip into the Sierra Mountains where it was a cool 82 degrees to visit a tiny village of Paipai Indians in Santa Catarina. It was the most memorable part of the trip.
1. How Not to Help Harvey Victims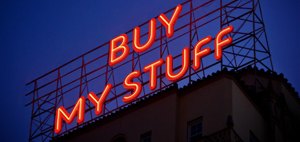 If you're thinking of urging your followers to donate money to help the victims of Hurricane Harvey in Texas, go right ahead.
Just make sure you're not tying your recommendation to a product or service you want them to buy, as in "Buy my $47 ebook and I'll donate 20 percent to Hurricane Harvey victims."
It looks disingenuous. And tacky. After 9-11, these types of emails started showing up a few weeks after the terrorist attack, when the country was still in shock.
To do: Share this list of "Where to Donate to Harvey Victims (and How to Avoid Scams)."
#HurricaneHarvey #HarveyDonations
2. Pitch Over Labor Day Weekend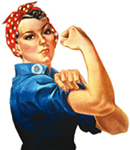 The long Labor Day weekend here in the U.S. is an opportune time to pitch a story to local TV stations.
Why? Because few other people are pitching. They're too busy with parties and end-of-summer picnics.
If your story ties into Labor Day, all the better. But it doesn't have to. Here are themes and topics to consider:
Anything related to back to school.
Lawn and garden clean-up.
Getting your house ready for fall.
The best and worst jobs.
Job market trends.
To do: Learn the step-by-step details on how to call a TV station, how to know who makes the decisions on what stories they cover, and how to sweeten your pitch. TV producer Shawne Duperon shares the inside secrets of how to identify great story ideas and end up on the air. Grab the electronic transcript of an interview I did with her on "How to Get on the Local TV News Tomorrow" and get half off when you use coupon code TVNEWS at checkout before midnight Thursday night. Order here.
3. How to Discuss Your Book on the Air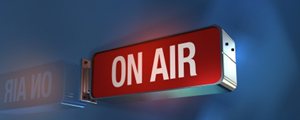 The success of your media interview, whether your audience stays tuned into you or tunes out, will depend largely on whether or not you tell them how your information will help them.
Broadcast media, and print media too, are slaves to their audience. Most TV interviews are in the 3-5 minute range, and radio interviews are in the 5-10 minute range. In print, a 500-word article is about the medium length most people will find.
You are offering your time and expertise to their audience in exchange for exposure of your book. But if during the interview you say things like, "In my book, I wrote…," don't be surprised if the host cuts you off before your three minutes are up.
If you write nonfiction, you MUST be helpful. If you write fiction, you MUST entertain.
To do: Read PR expert Marcia Friedman's tips in her article "Why Can't I Just Talk About My Book On The Air? Why Using the Media to Sell Books is a Finesse Play."
#BookPublicity #AuthorMarketing
4. Hound Video of the Week
Thanks to Publicity Hound Tracey Bennett of Honolulu, Hawaii, for this short video of Grover the Pug going crazy inside his ball pit. I'd never heard of a ball pit until I saw this one.