Issue #1312 June 4, 2019
Publisher: Joan Stewart
"Tips, Tricks and Tools for Free Publicity"
In This Issue
How an Author Partners with L.L. Bean
Social Media Site for Conservatives
Thursday: How to Get National Publicity
Hound Video of the Week
This Week in the Hound House:

I was never an Elton John groupie. But I can't stop singing "Bennie and the Jets," "I'm Still Standing," "Tiny Dancer" and other tunes from "Rocketman," the musical biography, which is much better than "Bohemian Rhapsody." After seeing it with friends Friday night, we talked about the movie all weekend. Give actor Taron Egerton a "Best Actor" Oscar right now. He nails the songs, he acts, he dances and he looks mahhh-velous in all those flashy costumes. Here's the trailer.
1. How an Author Partners with L.L. Bean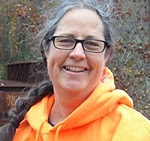 Indie authors hoping to partner with a big brand don't necessarily need an enticing pitch.
Sometimes you simply need to make it easy for THEM to find YOU.
When an L.L. Bean employee in Massachusetts needed a local expert to present a workshop on easy walks in Massachusetts, she did a simple Internet search and found Marjorie Turner Hollman, an outdoors lover, who wrote the book "Easy Walks in Massachusetts."
Marjorie did a workshop and a separate book signing, both inside the store. Her persistent and consistent marketing has opened so many other doors that I asked Marjorie to write an article for my blog on exactly how she did it, with her advice for other indie authors.
A corporate sponsorship, by the way, includes a company or nonprofit giving you money or paying your expenses during speaking engagements or other activities, in exchange for associating their brand with your events. A partnership, less formal, doesn't include large amounts of money but still gives authors immense credibility by being associated with the brand.
The big takeaway: Indie authors who work hard to sell their books stand as much chance of a corporate partnership as big-shot authors with major publishing houses.
To do: Read Marjorie's guest post "How an Indie Author Created a Partnership with L.L. Bean."
2. Social Media Site for Conservatives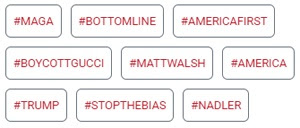 Conservatives who have been crying foul over social media sites like Facebook and Twitter that have banned and censored conservative voices now have their own site.
It's called Parler (pronounced PAH-a-lee), which is French for "speak," and it looks a little like Twitter.
Parler is a place where users can share content without fear of censorship, as long as they follow Community Guidelines.
As of May, it had only 100,000 users. But I'm betting a segment on "The Ingraham Angle" on Fox News last week will boost those numbers.
It will be interesting to see what happens as a result of the site's "hands off" approach.
To do: If you create an account, use upper and lower case letters, numerals and one special character. Read more about Parler here.
#Parler #FreeSpeech
3. Thursday: How to Get National Publicity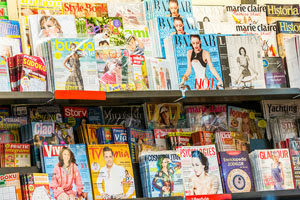 Generating publicity in major magazines and newspapers, as well as top blogs and online outlets, is a lot easier when you hear pitching tips from the mouths of those who you want to cover you.
Even though you MUST have a compelling story idea, pitching preferences differ from one media outlet to the next.
On Thursday, June 6, a free webinar will introduce you to journalists who have written for the New York Times, Woman's Day, Cosmopolitan, Parents, Huffington Post, FoxNews.com, The National, Woman's Health, Real Simple, Men's Journal and other top outlets. They will be interviewed by publicity expert Steve Harrison. Choose from web classes at 2 or 7 p.m. Eastern.
Many of these media outlets are considered "top tier," which means lots of PR pros and publicists are pitching on behalf of their clients. Competition for the media's attention is fierce. But you don't have to spend money on a publicist if you know the secrets.
To do: Register for the free training "Six Top Journalists Share How to Get Featured in National Magazines, Newspapers and Online" using this affiliate link.
4. Hound Video of the Week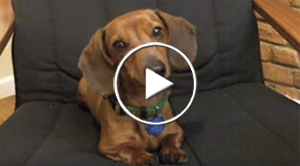 Watch the funny way Beans the Hotdog reacts to a sad song.