Issue #1335 Nov. 19, 2019
Publisher: Joan Stewart
"Tips, Tricks and Tools for Free Publicity"
In This Issue
How Amazon is Hurting Your Book Sales
Editing Tip: Read Your Copy Out Loud
How to Follow Up Pitches
Hound Video of the Week
This Week in the Hound House:

I can't decide what to do about the white scratches on the driver's side of my blue car. A jerk either keyed my car or scraped it with a bike when it was parked in the street on Saturday, scratching it from the gasoline tank to the driver's door. Several YouTube videos explain how to remove scuffs and scratches with toothpaste and a buffer that you put on the end of a battery-operated screwdriver. But the scratches are too deep. I might try one of those touch-up sticks from my local car parts store. Other ideas? Send 'em my way.
1. How Amazon is Hurting Your Book Sales

Here's one more reason not to sell your books only on Amazon.
Due to congestion issues at its warehouses, Amazon has been cutting book orders to publishers over the last several weeks and concentrating on big-ticket items. Indie publishers report their orders are way down, according to this article in Publishers Weekly.
The timing couldn't be worse.
Authors rely on higher sales during the Christmas shopping season and even do special promotions that suggest buying their books as gifts. What to do?
Here are five of my ideas:
–Visit retail outlets and spas, hair salons and other service businesses that are a perfect tie-in with your book and suggest they feature it near the check-out counter.
–Write a guest blog post on "The 10 Best Gifts for ______________." Offer it to a popular blog or as an item for someone else's newsletter. Include your book on the list.
–Pitch a popular blogger and suggest your book for a round-up article on "Best gifts under $25 for _____________.
–Buy a table at a holiday craft show sponsored by churches and nonprofits. Or ask someone who has a table if they'll sell your book for a commission.
–Offer your book for sale at your website.
To do: One of my most popular learning tools are my 52 special reports on all aspects of free publicity, only $7 each. Buy one or more reports by Friday, Nov. 22, and receive free my cheat sheet "103 Powerful Calls to Action," for your marketing materials and website. See all my special report titles. I'll email you the cheat sheet when I see your order.
#BookTips #SellBooks
2. Editing Tip: Read Your Copy Out Loud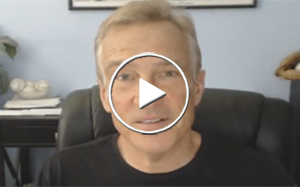 After you write an article, a pitch to a journalist, a blog post or marketing copy, here's how to make it even better.
Read it out loud.
You've probably heard that tip before. But I'll bet you don't know all the reasons why doing that helps you edit.
Copywriter Casey Demchak says one reason is because it will help you determine whether it's boring. He's right.
I tell my own clients that one way to make their copy more interesting is to use contractions. Also, don't use words you normally wouldn't use when you talk like utilize, signage, weather event, and roadways. Your stilted writing will be more apparent when you hear the words.
To do: Watch Casey's excellent four-minute video above and learn all the other reasons why you should be reading your copy out loud. Your copy includes press releases. If you struggle writing them, I'm here to help. Start my free course "89 Ways to Write Powerful Press Releases." By the time you're done, you'll know more about how to write and publish press releases than most PR pros. Promise.
#Copywriting #WritingTip
3. How to Follow Up Pitches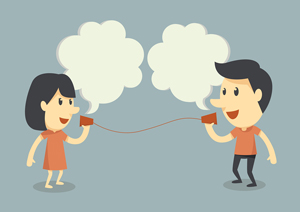 A decade ago, when I first presented a training session on how to follow up pitches to journalists, it was perfectly OK to follow up seven times.
Do that today, and you're toast. And then there are the bloggers who play by a different set of rules.
There's no one-size-fits-all answer on exactly how to follow up, and how many times. But I have several methods for smart follow-ups that you can use depending on the circumstance, the pitch, and the type of journalist or blogger.
Here's one. Never follow up and say, "Just checking to see if you got my email from last week…"
Instead, email the recipient and offer something to add to the original idea. It can be an infographic you created that could accompany the story. Or it could be two more sources who would agree to be interviewed.
Also, don't make them hunt for the original email. Simply forward the first one you sent and include your offer at the top.
To do: My video on "The New Rules of Following Up Pitches to Journalists" explains when to use regular email vs. direct messages on social media sites, the one assumption you should never make when you pitch, follow up and hear nothing, the one important question you must ask every journalist before you follow up, and lots more. It includes the PDF cheat sheet "11 Things You Can Offer to Journalists & Bloggers When You Follow Up." Order here. 
#PublicityTip #PitchJournalists
4. Hound Video of the Week
You'll love this heartwarming video of how to create a Thanksgiving meal for shelter dogs. The hosts even make special accommodations for Hooch, the dog that doesn't have a tongue.