Issue #1130 June 6, 2017
Publisher: Joan Stewart
"Tips, Tricks and Tools for Free Publicity"
In This Issue
Hot Media Topics for June
Why Corporate-speak Poisons Writing
Blog After You Get Publicity, Not Before
Hound Video of the Week
This Week in the Hound House:

Lots to celebrate this week in our family. My brother, Jon Gestl, graduated with a Master's of Science in Nurse Anesthesia on Friday. And we learned last night that my niece, Katie Howell, has been accepted into the University of Cincinnati's Family Nurse Practitioner Program where she'll earn a master's degree while raising twin toddlers. (What was I thinking by majoring in journalism and political science?)
1. Hot Media Topics for June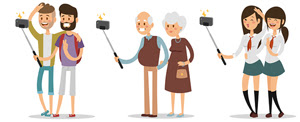 Shows like "Good Morning America" and the "Today" show rely on evergreen topics, obscure "holidays" and annual events–and they book guests who can help create lively conversation.
"Why can't it be you?" asks publicity expert Wayne Kelly.
June is Entrepreneurs "Do It Yourself" Marketing Month, Rebuild Your Life Month and Women's Golf Month.
Tomorrow is National Runners Day, a publicity magnet if you teach people how to run, Wayne says, because so many people over 40 are taking up running.
Family Awareness Day is celebrated on June 18. The International Day of Yoga and National Selfie Day are both on June 21. Men's Health Week is June 12-18.
To do: Read Wayne's entire list of "Hot Media Topics for the Month of June." Tie your expertise to one of the topics, and start pitching!
2. Why Corporate-speak Poisons Writing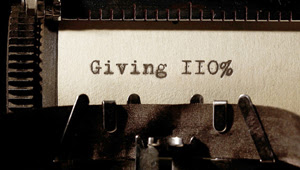 Writing a business article, press release, blog post, a pitch to a journalist or your LinkedIn bio?
Before you click "publish," sanitize it by removing every trace of corporate-speak.
That includes: "core competency," "buy-in," "empower," "bleeding edge," "giving 110%," "scalable," "corporate values," "best practice" and the ubiquitous "thinking outside the box."
In an amusing article for Forbes.com, writers Max Mallet, Brett Nelson and Chris Steiner say these words not only confuse the people who hear them, but embarrass those who utter them. They poison writing and speech because they're often used incorrectly, or they mask the real meaning of what you're trying to say.
My personal favorites are "change agent" and "paradigm shift."
To do: Read "The Most Annoying, Pretentious and Useless Business Jargon" and find out if you're guilty. The article links to "Jargon Madness," a bracket similar to the NCAA college basketball tournament, featuring 32 abominable expressions. Its goal was to identify the single most annoying example of business jargon "and thoroughly embarrass all who employ it and any of these other ridiculous expressions." You've heard the phrase hundreds of times on the talking-head political news shows. Can you guess what it is?
​​​​​​​
#businessjargon #gobbledygook
3. Blog After You Get Publicity, Not Before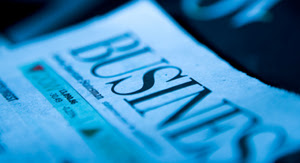 If a journalist or blogger writes about you, and you're inspired by the angle of the article, resist the urge to blog about it.
"Not yet, anyway," says Marsha Friedman of EMSI Public Relations. She recommends you wait until after the article is published.
That way, you can link to it and mention that you're quoted in it, which lends even more credibility to you and what you have to say.
Marsha also encourages you to respond to questions journalists email to you, even if they want only a brief quote or your observation on a topic and even if what they're writing about doesn't dovetail perfectly with your expertise.
To do: Find out why in her article "When a Journalist Comes Calling, Maximize the Moment."
#publicitytips #freepublicity
4. Hound Video of the Week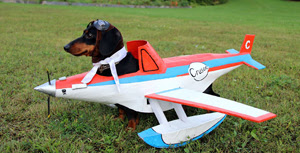 Almost five minutes of laughs in this Best Vine Video Compilation by Crusoe the Celebrity Dachshund from 2014.