Issue #1321 Aug. 13, 2019
Publisher: Joan Stewart
"Tips, Tricks and Tools for Free Publicity"
In This Issue
Hot "Back to School" Angles
What "No Reply" Emails Really Say
See You in Denver Sept. 7
Hound Video of the Week
This Week in the Hound House:

My tail couldn't stop wagging in the theater Friday night when I saw "The Art of Racing in the Rain" which was almost as good as the book. My tears were nothing compared to one of the two guys I was with. He cried buckets. The other one, who I'm convinced had made up his mind the movie was awful, said he thought it was "cute, with a nice message." Dog lovers will adore this one, despite gloomy reviews and sluggish box office receipts on opening weekend.
1. Hot "Back to School" Angles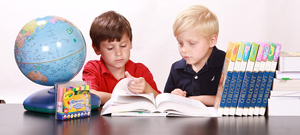 Traditional journalists and the new media are on the hunt for interesting back to school angles.
Here are four stories perfect for newsjacking by authors, speakers, and experts to tie into their product, service, cause or issue:
–Sales of bulletproof backpacks have more than doubled since the recent mass shootings in Dayton, Ohio and El Paso, Texas. Are they worth the price of $119 to $270? Or do they make too many kids even more frightened to attend school?
–Free college for all will be back in the spotlight next month when Democratic presidential candidates take the stage for their third debate. Among all the chatter about this topic, I haven't seen much about what people can do to force colleges and universities to lower tuition. Forbes says the price of college is increasing almost eight times as fast as wages.
–Speech codes are on the rise at colleges and universities. And controversial speakers whose political views don't mesh with the administration's are being run off-campus. Are speech codes healthy? Or do they violate the First Amendment of the U.S. Constitution?
–Why have many schools stopped teaching American history or cut back drastically on the curriculum? Does anyone care? Is this making kids dumber?
To do: Last week, I told you about ProCon.org, a fabulous website for pro and con arguments and facts about a wide variety of controversial issues. You'll find lots of stats, perfect for inserting into your publicity pitches. Publicity Hound Mary Castillo wrote this after participating in my webinar "A Simple 5-Part Formula for Delivering the Perfect Media Pitch and Hitting it Out of the Park": "Right after I took your workshop yesterday, I used your technique pitching a new website designed by my client. Within 15 minutes I had two confirmations from reporters that they would be running the story, and interest from a radio show that I've tried to get my client on for a year." Knock $24.98 off the price when you order it here and use coupon code "pitch" at checkout.
#Backtoschool #Schoolshootings
2. What "No Reply" Emails Really Say

Twice this week, the same Internet marketer sent me two different email promotions from his email management platform.
One asked me to buy something. The other offered free training.
I had a few questions about the product he was selling. When I looked at the email address at the top of the message, it said "noreply@blahblahblah."
Why do otherwise smart people do this? What if a journalist or influencer had been on his email list, got the same message, and wanted to interview him about the product he was selling? They'd have to go through the trouble of finding his website and then hunt for his email address. I wouldn't bother.
Here's what those "no reply" emails really say:
"I'm not smart enough to tweak my email program and use a real email address that will allow readers to communicate with me."
"I have no problem bothering you when I have something to sell, but don't even think of contacting me. I don't care what you have to say."
"Screw you."
Raelene Morey, a copywriting and Internet marketing expert, suggests four ways to solve this problem. If you don't want to use your own email address, change the "no reply" address to "letschat@" or "pleasereply@".
To do: Read her three other solutions in the article "Never Use a "No-Reply" Email Address (and What to Do Instead)."
#EmailMarketing #EmailPromotion
3. See You in Denver Sept. 7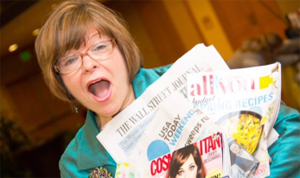 Nine out of 10 author press releases end up in the trash. More than twice that many pitches to journalists end up there too.
Make sure yours isn't one of them.
Join me on Saturday, Sept. 7, for "Publicity Palooza," my last public speaking engagement before I retire. I'm presenting two sessions for authors, speakers and experts. In the morning, you'll learn how to write a press release for consumers, not only for journalists, and I'll teach you how to use each release in conjunction with a juicy pitch. In the afternoon, I'll share 20 fun, compelling and timely angles and hooks you can use to pitch your books.
Each of the two sessions will feature "hot seats." That means an author sits in the front of the room, explains the publicity problem, and the audience joins me in brainstorming ideas. After each fast-paced session, every author who volunteers for the hot seat leaves with a written list of ideas we suggested.
The $20 early-bird discount ends on Thursday so don't miss this one. Lunch is included.
To do: Register here. Then email me at JStewart@PublicityHound.com and let me know you're coming. I can't wait to see you!
#AuthorU #AuthorPublicity
4. Hound Video of the Week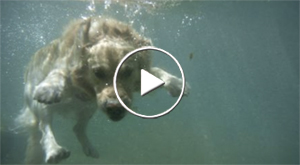 Instead of a funny dog video, I'm sharing an important one for dog owners about why they shouldn't let dogs swim in freshwater ponds during the summer. Poisonous algae blooms are killing dogs.