Issue #1281 Dec. 4, 2018
Publisher: Joan Stewart
"Tips, Tricks and Tools for Free Publicity"
In This Issue
Hilarious, Horrifying PR Pitches
Tips for Pitching Podcasters
Today: Free Training on TV Publicity
Hound Video of the Week
This Week in the Hound House:

I'm dog-sitting for RJ and Stella, two adorable miniature Dachshunds. Unlike other small breeds that I can scoop up with one arm, these have to be picked up using two hands because of their long backs.The hot dog was named after the Dachshund. In fact, hot dogs were originally called dachshund dogs but the name changed when people had too much trouble spelling it.
1. Hilarious, Horrifying PR Pitches

Awful PR pitches are so prevalent that the folks at Muck Rack now feature a monthly round-up of tweets from journalists who are featuring the worst ones.
From November's collection, here's one from Sonia Aslam, a producer/reporter for a Vancouver radio station.
***
Them: "Hi, we sent a release this morning, are you sending your camera?"
Me: "You know you've reached a radio station right?"
Them: "So, there's no camera?"
Nailed it.
***
One of the worst ways to pitch is by opening with, Hi. Hope you're having a great day." Journalists seldom have great days. They're overworked, underpaid and often cynical.
To do: Know if you're pitching a TV station or a radio station, a newspaper or a magazine, a man or a woman. Spend a few minutes doing a little research and look for their Twitter stream, blog or other important clues that will help you avoid these embarrassing gaffes. See the other nasty pitches in "This month in bad PR pitches." 
#BadPitches #MediaRelations
2. Tips for Pitching Podcasters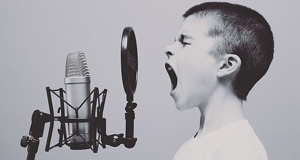 If you've identified a popular podcast where you'd like to be interviewed, listen to several shows before you pitch.
You need to know if the podcaster features guests. Doing your homework will help you learn more about the show's format, the interviewer and whether you're a good fit.
Here's another tip I just discovered, courtesy of Brittney Lynn, a publicist for entrepreneurs who specializes in podcasts.
Brittney offers from 5 to 10 potential topics for the podcast interview. This makes her pitch stand out. And she says podcasters almost always pick the topics she's recommended, making it easier on her client to prepare.
If you offer just one topic, the podcaster has two choices: yes or no. Give the host a choice of yeses.
To do: Read Jennifer Lawlor's article "How to pitch podcasts: 4 tips for success." Also, see my article on 15 ways to promote your own podcast. 
#Podcasting #PitchingPodcasters
3. Today: Free Training on TV Publicity

If you're trying to get onto a big TV talk show, start by visiting the show's website and look for the phrase "be on the show."
Producers sometimes have an idea for a compelling segment and need three or four guests who can discuss the topic. Rachael Ray has a long list of show ideas here.
Authors, speakers, and experts who are relationship experts might fit in well on this segment.
That's just one of many tips, however. Join Steve Harrison on a free 90-minute telephone seminar at 2 or 7 p.m. Eastern Time today, Dec. 4. He'll interview a group of his producer friends who tell you EXACTLY what they want:
Mariann Sabol, Live with Kelly and Ryan 
Tommy Crudup, Rachael Ray 
Dan Fitzpatrick, The Wendy Williams Show 
Stacy Rollins, Telepictures Productions 
Plus others to be announced
Together, they'll share publicity tips that 9 out of 10 other Publicity Hounds don't know.
The call is free except for your normal long-distance charges.
To do: Register for the teleseminar "Four National TV Producers Tell You How to Become a Guest on Major TV Shows" using this affiliate link. You'll receive all the details back within five minutes.
#TVShows #GetonTV
4. Hound Video of the Week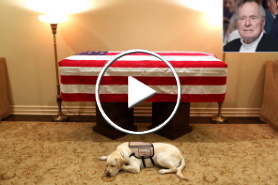 The saddest image following the death of President George H.W. Bush was Sully, the service dog that guarded the president's casket. Here's a short history of Sully, the Yellow Lab that helped his master do daily tasks. He even helped him vote in the primaries. At the 1:45, check out the president's socks.