Issue #1072 Nov. 12, 2016
Publisher: Joan Stewart
"Tips, Tricks and Tools for Free Publicity"
In This Issue
Grubhub's Publicity Nightmare
Amazon's Book Review Rules
List of Local & Regional Magazines
Hound Video of the Week
This Weekend in the Hound House:

Two days after the election, Publicity Hound BL Ochman sent me Pedigree's three-minute video, "A Vote for Good," a brilliant example of election newsjacking. You may have seen the TV commercial. It demonstrates that the love of dogs unites even the most deeply politically divided Americans. You can see it on her What's Next blog. I've watched it five times.
1. Grubhub's Publicity Nightmare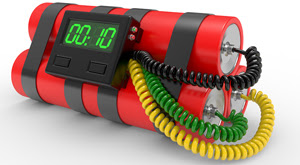 Several weeks ago, I wrote here that small business owners are begging for trouble when they mix politics with business. That includes writing or sharing snarky tweets, and posting nasty blog posts or comments about your political enemies.
Matt Maloney, who co-founded Grubhub, an online mobile food ordering company, sent a company-wide email the day after the election that seemed to ask employees to resign if they supported President-elect Donald Trump, sparking a PR nightmare.
The story was covered by Fox News, Forbes, Fortune, The Daily Beast, USA Today, NBC, the New York Post, Gizmodo and others.
When publicly-traded Grubhub saw its stock tank, Maloney scrambled to reverse the flood of bad publicity with a "clarification" that was too late. As of yesterday morning, Twitter users were still urging others to #boycottgrubhub.
To do: Read what PR crisis counselors say Grubhub should do now. And read what tech leaders say happened when they mixed politics with business. When you're tempted to jump into the fray, ask yourself if the risk is worth it.
#crisiscommunications #PRcrisis
2. Amazon's New Book Review Rules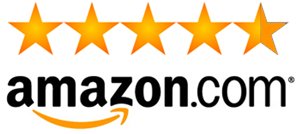 If book reviews that once appeared on your book's page on Amazon are suddenly missing, here's why.
Last month, Amazon tightened its rules. Among them:
You can't get reviews from anyone who you paid to review your book.
Amazon is pulling reviews from bloggers who get some type of remuneration for posting reviews.
If you're an Amazon affiliate, your review can't be posted. (Not necessarily so. I'm an Amazon affiliate and reviews I've posted for books I've bought are still on the site.)
If you're a book coach, consultant, cover designer or vendor who sells products or services to authors, you cannot review a client's or customer's book. If you're an author, don't ask the people to review your books.
To do: Anne R. Allen, a blogger and author, has written a thorough explanation. See "Amazon's New Review Rules: Should Authors Be Worried?" Read more of her tips in the Comments. If you need legitimate book reviews fast, see Debbie Drum's free web class "Sell Moe Books Faster with Less Effort: Build an army of Recruiters for Your Books."
#amazonreviews #bookreviews
3. List of Local & Regional Magazines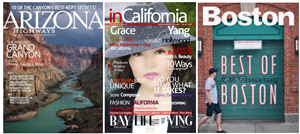 When you're pitching magazines, don't overlook the many magazines published in your own region or state.
Book marketing expert John Kremer has compiled a long list of Regional and Local Magazines. Many do book reviews, author interviews or book excerpts, especially of local authors. Many also have calendar listings for your events, new product sections, even holiday gift guides.
Before you pitch, you must read the magazine so you're familiar with departments and standing features where your story might be a good fit. Many magazines have a column from the editor, hear the front, chock full of interesting tidbits about new writers, new features and trends the magazine is featuring.
To do: My training video "How to Get into Glossy Magazines" comes with a cheat sheet on "11 Ways to Prepare for a Magazine Interview." Knock $24.97 off the price when you use the coupon code MAGAZINES at checkout. Order here.
#localmagazines #regionalmagazines #magazinepublicity
4. Hound Video of the Week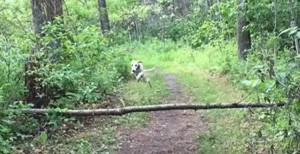 The grace and beauty of dogs in slow motion… and sometimes not so much.