Issue #941 Aug. 11, 2015
Publisher: Joan Stewart
"Tips, Tricks and Tools for Free Publicity"
In This Issue
Great Granny Drives the Ambulance
Let Top Bloggers Help You Promote
Free Training for Authors Thursday
Hound Video of the Week
This Week in the Hound House:

Three of five dahlia plants, one of the most difficult flowers for me to grow, survived the pesky wabbits. But insects are feasting on the first gorgeous deep red bloom. My garden club is having a contest to see who can grow the most breath-taking dahlia. The winner gets $20. So does the loser. I think I just might win.
1. Great Granny Drives the Ambulance
Make the oldest employees in your company, or the oldest volunteers at your nonprofit, an important part of your publicity and marketing. The older, the better.
USA Today's YouTube channel includes a video of Edna Mitchell, 87, a great-grandmother, who is Maine's oldest Emergency Medical Technician. She completed the course in 1978 and has been volunteering at the Liberty, Maine Fire Department ever since.
It's a fun interview with lots of action as Edna demonstrates how she stays in shape for her next call.
2. Let Top Bloggers Help You Promote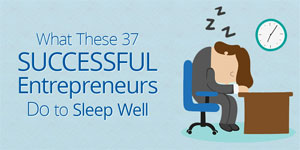 Choose a few dozen top bloggers, ask them all a personal question that's related to their success, and share their answers at your blog.
That's what HomeArena, a furniture company in the U.K., did this week. It asked 37 successful entrepreneurs about their sleeping habits and whether they nap.
An attractive graphic, head shots of all the entrepreneurs, and the exact answers made for fascinating reading under the headline "What These 37 Successful Entrepreneurs Do to Sleep Well." You'll compare your own sleeping habits to theirs. (I did.)
Notice the "Tweet This Sleeping Habit" after each answer, created with Click to Tweet.
3. Free Training for Authors Thursday
I sent you a separate email this morning with details on the free teleseminar I'm hosting at 4 p.m. Eastern Time on Thursday, Aug. 13, with book publishing mentor John Eggen.
You don't want to miss this, so I'm reminding you again. It's called "Write a Transformational, Client-Attracting Book Fast that Makes Up to $150,000 Before It's Published."
The email includes John's three tips on exactly what you can do, the moment you decide to write a book, to start attracting new clients and revenue. If you missed it, I sent it at around 7 a.m. Eastern Time.    
He'll repeat the tips on Thursday's call, and tell you how to get access to three valuable free gifts that will help you write this caliber of book. One of them is worth $500. Reserve your seat here.
If you can't be in L.A., check out this article by Jane Friedman on "How a Book Becomes a Movie."
4. Hound Video of the Week
I dare you not smile when you see this video of Chance, left for dead, and his owner. Both are in wheelchairs. The video is sponsored by Kleenex. Thanks to Publicity Hound Tracey Bennett of Honolulu for this one.