Issue #1187 Jan. 6, 2018
Publisher: Joan Stewart
"Tips, Tricks and Tools for Free Publicity"
In This Issue
Google's New Priority for Your Website
Book Reviewers Love This
Free Training: Pitch Major Media
Hound Video of the Week
This Weekend in the Hound House:

Hollywood produces so few decent movies these days that when one finally comes along, don't miss it. This weekend, catch "All the Money in the World." It follows the kidnapping of 16-year-old John Paul Getty III and the desperate attempt by his devoted mother Gail to convince his billionaire grandfather to pay the ransom. Two paws up–way up. We'll be seeing the movie "Molly's Game" and I'll say "yea" or "nay" next week.
1. Google's New Priority for Your Website

Starting sometime this year, Google will make a major change to its algorithm, the formula that determines how high your website ranks on the organic search list.
Keywords and backlinks aren't as important as they used to be. Google will place more weight on how easily people can use your content, and whether the content on mobile matches the content on the desktop version of your website. It will also pay attention to how fast your site loads on mobile.
No need to panic. The search engine says it will give your webmaster plenty of warning before it makes this change. That means you still have time to prepare for what is referred to as the Mobile-first Index.
Most important: Design your site for the small screen. Stuffing a desktop's worth of content into a 5.5-inch screen won't cut it. Google will now look at how quickly users can find content they need.
Google's goal with the mobile-first index is not to dramatically alter the current search engine results, but sites that take the time to optimize for mobile will likely do better.
To do: Read about the four other changes you'll need to consider in Mark Munro's article "Getting Ready for Google's Mobile-first Index."
#SEOTips #Google
2. Book Reviewers Love This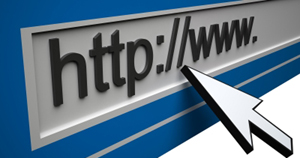 You pitch Book Reviewer #1 and the reviewer says she'd love to read your book. But she only wants a PDF. Do you send it as an attachment? Or a link?
Book Reviewer #2 says he'd like to read it too. But he wants an epub file.
Book Reviewer #3 wants a mobi file.
Don't drive yourself crazy creating spreadsheets and keeping track of who wants what and how to deliver it. Instead, create just one link to send to all reviewers who express an interest in your book and let them access the content however they wish.
It's all possible with Book Connect, a super-simple way to deliver your books to reviewers. It was created by Debbie Drum, whose Book Reviewer Targeter software has been wildly popular with Publicity Hounds. That program lets you find and pitch dozens of reviewers in a fraction of the time it would take you to do it manually.
Authors were having so much success finding and pitching reviewers using Book Review Targeter, that they started asking if there was an easier way to deliver these different types of files. That's when Debbie came up with the idea for Book Connect. The easy four-step process creates just one link to share.
To do: Watch the short video Debbie created to see how it works. I promote both these products for a small commission because my author Publicity Hounds love them. So do book reviewers.
#bookreviews #bookreviewers
3. Free Training: Pitch Major Media
Many print newspapers and magazines have a short shelf life. But they're powerful staples in your publicity campaign because many have digital versions that stay online forever.
My best tip: Don't pitch a publication unless you've read it and you know who covers your topic.
Research the writer. Know what she has written about. Does she blog? If so, what topics push her buttons?
Visit the publication's website and look around. Does it have guidelines for submitting information? Does it include contact info for writers and editors? Can you upload photos and video? Does the online version include more opportunities than the printed publication?
If you don't have that kind of time, you can still pitch using tips from six journalists who will be Steve Harrison's guests during a free web class at either 2 or 7 p.m. Eastern Time on Tuesday, Jan. 9.
They have written for the New York Times, Woman's Day, Cosmopolitan, Parents magazine, Huffington Post, FoxNews.com, The National, Women's Health, Real Simple, Men's Journal and other leading outlets.
Learn what most authors, experts and entrepreneurs never discover about how to get major-league publicity for a book, product or cause.
To do: Register for "Six Top Journalists Share How to Get Featured in National Magazines, Newspapers and Online" using this affiliate link.
#PrintPublicity #MagazinePublicity
4. Hound Video of the Week
Black Labs Harley and Loa are in big trouble. Will they snitch on each other when mom asks, "Who did the dirty deed?" Thanks to Publicity Hound Dr. Marvin Marshall for this one.