Issue #1332 Oct. 29, 2019
Publisher: Joan Stewart
"Tips, Tricks and Tools for Free Publicity"
In This Issue
Ghosting: A Perfect Hook This Week
How to Market in Social Media Groups
It's Time for Your 2020 Predictions
Hound Video of the Week
This Week in the Hound House:

I'm in the mood for the ultimate horror flick this week. My two favorites are "Halloween" with Jamie Lee Curtis and "The Blair Witch Project," the 1999 psychological thriller that isn't just another walk in the woods. What creep-out movies are you watching?
1. Ghosting: A Perfect Hook This Week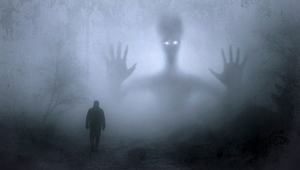 Here's a quick, last-minute idea for getting onto your local TV news this week.
Give advice to victims of ghosting. Not the spooky Halloween kind.
I'm referring to ghosting that has become prevalent in the worlds of corporate hiring and online dating. Ghosting occurs when someone you're communicating with suddenly disappears, with no explanation, leaving some people feeling emotionally devastated, confused and angry.
In today's tight market where jobs go begging, some top candidates who have had second and third interviews don't bother telling hiring managers they're no longer interested in a job opening. They don't return phone calls or respond to emails. The problem is so severe that companies report new hires sometimes don't show up for their first day on the job and don't bother calling.
Half the men and women who have dated online admit to ghosting others or say they have been ghosted.
I love this idea because even though it has nothing to do with Halloween, the second biggest retail holiday, it's a perfect "news at 11" hook that TV people can use to tease viewers into watching that night's newscast.
Authors, speakers, and experts:
–Explain the dangers of new employees never showing up for work because they've taken another job. Can this inconsiderate practice come back to, er, haunt them?
–What can companies do to avoid being ghosted by job applicants?
–Dating and romance experts, why is ghosting so devastating and why do so many people, especially women, take it personally? Almost 50 million people have dabbled in online dating. About half have admitted ghosting someone online, or being the victim of ghosting.
–What about people who have been ghosted by a so-called friend?
–Is it ever OK to ghost? If so, when?
To do: If your topic can tie into this idea, learn how to pitch this story to the all-powerful "Queen Bee" inside every TV newsroom. This is the person who decides what gets covered and what doesn't. Former TV reporter Shawne Duperon explains the best time of day to call the newsroom, how to sound cool by talking their language, and how to use her pitching formula. Publicity Hound Tom Graber used her tips and got three media hits in only two days, including an in-studio interview on a TV station in Milwaukee. Learn how you can do it too. Get the digital transcript "How to Get on the Local TV News Tomorrow" for half price when you use the coupon code TV at checkout.
#Ghosting #TVPublicity
2. How to Market in Social Media Groups
If you use social media for business, you can market to social media groups like those on Facebook and LinkedIn without annoying other members and getting blocked.
Here are three tips from Stephanie Chandler, who's hosting the 2019 Nonfiction Writers Conference Nov. 7-8, a virtual event:
–Read the moderator's guidelines before you do anything so you know exactly what's allowed and what isn't.
–Answer people's questions. This is one of the main reasons people join these groups. Often, you can see answers within a few seconds, particularly in larger groups.
–Promote in context. Mention your services carefully. If a member asks for tips when redesigning a website and you are a web designer, this is an opportunity to respond with: "As a web designer, here are my suggestions…" or "In my book, XYZ, I talk about this at greater length."
–Respond to Comments. Pay attention to responses to message threads where you are involved and acknowledge those who reach out to you.
Stephanie and her line-up of presenters will share more ideas galore on many aspects of writing nonfiction. I love this virtual event because you don't have to spend time traveling and pay for hotels and food.
You can watch the live sessions via webcast, listen to the replays later, or read the typed transcripts. The conference will include the popular Ask-a-Pro sessions, which are complimentary one-on-one consultations with publishing industry experts (delivered via phone or Skype).
You'll have access to a private, attendees-only Facebook group. And you can downloadable all the bonus material, available as soon as you register.
To do: Register for the conference using this affiliate link. 
#Nonfiction #AuthorMarketing
3. It's Time for Your 2020 Predictions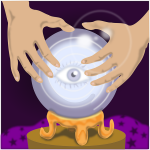 Grab your crystal ball and predict what 2020 will look like for your industry.
How will the new year be affected by the contentious presidential election campaign? By artificial intelligence? Blips in the stock market? Technological advances? Or social media?
Create your own content that explains your predictions. Or pitch the story to journalists who cover your industry. Or pitch a guest blog post to an influential blogger whose audience you want to reach. You can even publish your predictions as a tips list.
To do: Follow my step-by-instructions on "How to Use a Tips List to Promote Absolutely Anything." You will learn about the irresistible component of the headline, how to write your tips so they position you as an expert in your field, and six important things to include in your perfect author resource box (this is the reason you're creating the list!) It comes with a giant bonus package that includes 3 tips lists you can use as a template. Knock $24.97 off the price when you order here and use coupon code TIPS at checkout
#2020predictions #2020crystalball
4. Hound Video of the Week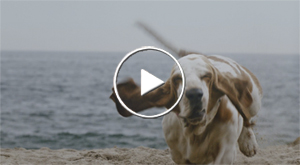 The Publicity Hound adores this TV commercial, part of Facebook's More Together campaign, which stars real-life members of the Nothing Better Than a Basset group.