Issue #1148 Aug. 8, 2017
Publisher: Joan Stewart
"Tips, Tricks and Tools for Free Publicity"
In This Issue
Get Your Product into Celebs' Hands
Where Experts Answer Questions
Sell Books by the Truckload
Hound Video of the Week
This Week in the Hound House:

After canning 27 quarts of dill pickles over the weekend, it's time for some fun! Tonight, we're off to the Wisconsin State Fair to see Peter Noone of Herman's Hermits sing a long string of 60s hits. The reviews are gushing. HH has made more appearances at the New York State Fair over the years than practically any other artist because the crowds adore them. Here's a video medley of their hits. Catch 'em at a state fair near you.
1. Get Your Product into Celebs' Hands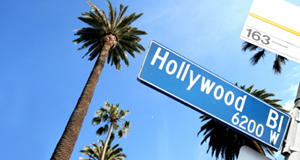 Celebrities are at the top rung of the "4 Levels of Influencers." A celebrity who's photographed using your product, or a social media post from an influencer singing its praises, can spread the word faster than any other marketing tactic.
But before any of that can happen, you have to figure out a way to get your product into their hands. How you do that depends on what you want from them in exchange for the free product you're giving.
Lacer Headwear contacted the management team for artist Pretty Lights and struck a deal to do a social media campaign through Facebook for a limited edition hat. Since Pretty Lights is very engaged with his audience (over 800,000 likes on Facebook and an email list of over 100,000 people), it was a perfect partnership. And when the hat was released, Pretty Lights promoted it on Facebook and through his email list. The hat sold out within a day!
To do: Read Billy Bones' guest post at my blog on "3 Ways to Get Your Products into Celebrities' Hands."
#Celebrities #CelebrityContacts
2. Where Experts Answer Questions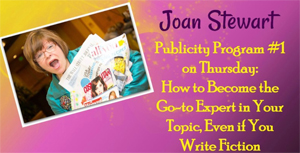 Here are five places you can answer questions, for free, and really strut your stuff:
On Quora.com, the giant Q&A site. Other members can vote your answer "up" or "down."
In your email. Even if the question falls under the category of "paid consulting," I'll give a free tip or two–sometimes three.
Reply to questions people are asking in the comments they make at your blog.
In LinkedIn and Facebook groups.
On the phone. Sometimes people call me to ask a question and are astonished to learn that I will answer it without asking for a credit card number. Many of these calls have turned into paid consulting gigs later.
I'm presenting two sessions at the Author U Extravaganza in Denver Sept. 7-9: "How to Position Yourself as the Go-to Expert in Your Niche, Even if You Write Fiction" and "Book Hooks: Fun, Timely, Compelling Angles for Publicizing Your Book." The Extravaganza is the premiere conference for authors who want to be seriously successful. Early-bird registration ends Aug. 18.
To do: Read more about the expert lineup of speakers and registration information.
3. Sell Books by the Truckload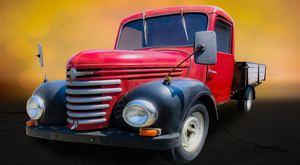 Authors actually sell books on Facebook? Really?
Really.
An author who's also a cowboy sold more than 470,000 books using Facebook, other social media sites and other marketing tools. You'll hear how he did it when Steve Harrison presents today's free web class at 2 and 7 p.m. Eastern on "What Most Authors Don't Know About Writing a Good Book and Selling Thousands of Copies."
You'll also learn how to create not just a book, but a brand. A former editor of a major New York publishing house with 17 years experience will show you what the big publishers know that you don't.
To do: Reserve your spot now using this affiliate link.
#BookMarketing #SellBooks
4. Hound Video of the Week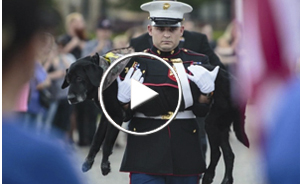 "Goodbye my brother": A Marine's loving sendoff for Cena, the cancer-stricken Black Lab who saved him. Here's The Washington Post article. A doggy treat to BL Ochman of Pawfun.com for this one.