Issue #1135 June 24, 2017
Publisher: Joan Stewart
"Tips, Tricks and Tools for Free Publicity"
In This Issue
Get 3X More Readers for a Blog Post
Be a Chamber of Commerce Ambassador
Add Images to LinkedIn Comments
Hound Video of the Week
This Weekend in the Hound House:

If you like potato salad, garlic and cilantro, you'll love Emeril's Cilantro Potato Salad. I'm taking it to a potluck this weekend and expect rave reviews.
1. Get 3X More Readers for a Blog Post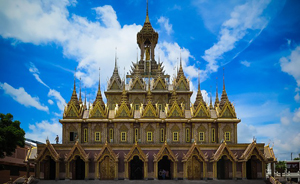 Writing coach Ann Wylie calls it "The Temple Structure," and if you follow it when you write for your blog, you can attract up to three times the number of readers, and increase reading by 520 percent, studies show.
The blueprint looks like this:
Lead paragraph, nut graph, background, key ideas with their own sub-heads, and a wrap-up/kicker.
"Once you've nailed your structure, writing becomes almost a matter of filling in the blanks," Ann writes.
The Temple Structure grabs attention, helps readers understand the lets nonreaders get the gist of your blog post.
To do: Read "Blog Post Structure | Try a Temple" for detailed step-by-step instructions. If you need publicity help and writing coaching, The Publicity Hound Mentor Program, comes with your own personal writing coach: me. I can review everything you write. Everything.
#bloggingtips #amwriting
2. Be a Chamber of Commerce Ambassador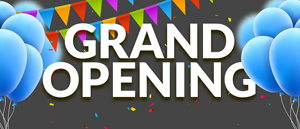 Want to hear people in your community say, "I see your name everywhere!"?
Join the local Chamber of Commerce and volunteer to be a chamber ambassador. You can represent the group at grand openings, ribbon-cuttings and special events where the media take photos. Many chambers even put their ambassadors' business profiles at the chamber's website.
Joe Eletto, a real estate agent for Century 21 Beggins Realty in Apollo Beach, Fla., says he volunteers for the Greater Riverview Chamber of Commerce to help the community. But one of the big payoffs is mega-publicity in his local paper.
"It's a way of branding yourself," he said. "My friends tell me, 'You're always in the paper!'"
To do: Do a Google search for #ChamberAmbassador and click on "Images" to see how others got publicity. Then call your local chamber and see if they have an ambassador program.
#ChamberofCommerce #ChamberAmbassador
3. Add Images to LinkedIn Comments

You can now add images to comments you write on LinkedIn.
I know what you're thinking. You'll add your book cover or product photo to every comment you make.
That's obnoxious. Instead, offer things like a simple infographic that will help LinkedIn users better understand your point. Or a photo of someone else's product that will help readers solve a problem.
To do: You can see a good example here. Every time you comment, ask, "Can I add a photo that will enhance the conversation?"
#LinkedInTip #LinkedIn
4. Hound Video of the Week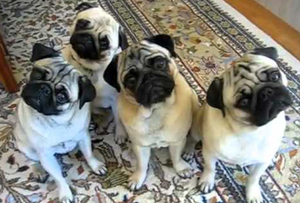 You know how a dog tilts its head to the side when you ask it a question? Watch what happens when these four pugs listen to a list of questions from their owner.