Issue #1253 Aug. 28, 2018
Publisher: Joan Stewart
"Tips, Tricks and Tools for Free Publicity"
In This Issue
Free Tool Will Help You Sell More Books
Use Hashtags to Find Your Ideal Customers
How to Make Your Audience Promote You
Hound Video of the Week
This Week in the Hound House:

My sisters and I are still laughing about Skinny Mirrors in clothing stores. They have slightly curved glass and make you look up to 10 pounds thinner. Several months ago, I tried on a pair of jeans at Kohl's, loved what I saw in the dressing room mirror and said to myself, "Girl, you're killing it!" A few weeks later, I wore the jeans for the first time, saw myself in the mirror at home and couldn't understand how I had gained so much weight in less than a month. This article says Skinny Mirrors have been around for about five years. Did you know about them?
1. Free Tool Will Help You Sell More Books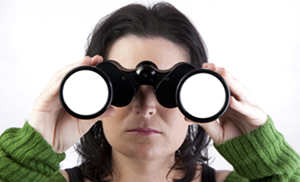 One of the biggest mistakes authors make before they publish is failing to do market research about the kinds of comparable books that appeal to the same types of readers they're targeting.
Why do you need to know this?
Because if you have a list of the top 10 current books similar to yours, you can connect with readers who have bought those books and start building the relationship. You can also:
Visit those authors' blogs and review the kind of information they're sharing.
See who follows those authors on social media and connect with them.
Find out which reviewers have reviewed those books. Then pitch those same reviewers when your book is ready.
Compare prices of those books to determine if yours is too high or too low.
Publishing expert Amy Collins recommends you go to Yasiv.com and type the name of a book that you think is most similar to yours. I typed "The New Rules of Marketing & PR 6th Edition" by David Meerman Scott. I searched by "popularity." It returned 415 book titles. But that's unmanageable. So I only want to concentrate on the top 10 titles. David's book is fifth on the list. Armed with this information, I can continue my research.
"Stop ignoring other authors who you think are your competitors," Amy says. "They are your community. Their readers are your readers."
To do: Remember another killer lesson from Amy: "People are human. They want to associate your books with books that they know." Go to Yasiv.com and start typing.
#BookMarketing #CompTitles
2. Use Hashtags to Find Your Ideal Customers

At the end of the item above, see the hashtag #CompTitles?
Later today, I'm going to Search.Twitter.com and typing in #CompTitles. Twitter will deliver a list of authors who are tweeting about #CompTitles and using that hashtag in their tweets. Some of them are asking their followers for advice on comp titles. Others are tweeting that they wish #CompTitles could be banned forever because they don't know how to find books with titles that are similar to theirs.
I'll Reply to their tweets and include a link to the online version of these tips in "The Publicity Hound's Tips of the Week" archives. I'll also "ask for the order" and suggest the read the first item above. 
To do: If you're sharing advice with your audience, don't wait for them to find you. Find out who needs what you have by going to http://Search.Twitter.com and search for relevant hashtags. When you find people, do not ask them to buy your product or service. Link to helpful free information.
#Hashtags #HashtageSymbol
3. How to Make Your Audiences Promote You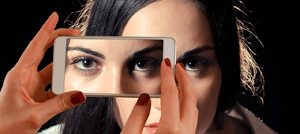 At the Author YOU Extravaganza last week, book publishing expert Amy Collins used a powerful enticement for audience members to promote her on their social media profiles.
She urged them to take a photo of her at the conference, either on stage or off.
"The most flattering photo of me gets a free hour of consulting," she said.
But you must share it on Facebook or Twitter and tag her so she knows you've shared it.
To do: If you're a public speaking, borrow this tip and use it for your own audiences. Be sure to tell them which social media sites you're on.
#PublicSpeaking #SpeakerPromotion
4. Hound Video of the Week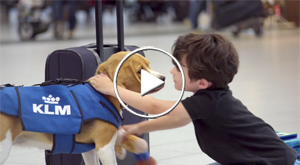 Thanks to Publicity Hound Paul Kingsman of Novato, Calif., for this KLM airlines commercial of a dog that's trained to return lost items, like phones, to passengers before they leave the airport. The dog is a cutie. And I love humans' Dutch accents.