Issue #1319 July 30, 2019
Publisher: Joan Stewart
"Tips, Tricks and Tools for Free Publicity"
In This Issue
Free Holiday Gift Guide Kit
Tips for Writing a Killer Op-Ed
Thursday: Free Publicity Training
Hound Video of the Week
This Week in the Hound House:

I've spent hours searching for the best garden hose and I've finally found it! It's a Rapid-Flo 100-foot black, kink-free hose that's lightweight and can be hauled around the yard easily. I got mine at Costco several months ago but I've checked several stores and they're sold out. Here it is for $45.99 on Amazon.
1. Free Holiday Gift Guide Kit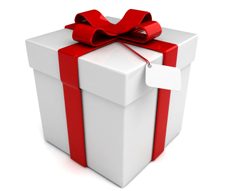 Now is the time to pitch editors, freelancers, and bloggers who will be recommending the best gifts for the holidays.
Cision is making your job a lot easier with its free 2019 Holiday Gift Guide Pitching Kit. The communications company spoke to journalists and influencers across the Holiday Gift Guide spectrum, from more traditional print magazines and newspapers to digital microinfluencers, to get the best tips on how to pitch them.
They compiled the detailed responses, including contact information, and featured eight of them in a free PDF you can download after you give them your contact information. These aren't rinky-dink media outlets. One freelancer writes and contributes to Yahoo News and Fox News Channel.
Here are five tips within the kit:
Know what the journalist or blogger covers before you pitch.
Keep pitches short. Most want you to communicate with them by mail.
Mention your product high in the pitch.
Make high-resolution photos of the product available. This is a pet peeve of many magazine editors.
Don't send unsolicited product samples.
My tip: Do a little research before you pitch and weave a personal detail or two about them into your pitch.
To do: Access your "2019 Holiday Gift Guide Pitching Kit" here. Then save $27.97 on my training video "11 Fast, Free, Easy Ways to Research Journalists, Broadcasters and Bloggers BEFORE You Pitch" when you use the half-price coupon "research" at checkout. Order here. 
#holidaygiftguides #holidayproducts
2. Tips for Writing a Killer Op-ed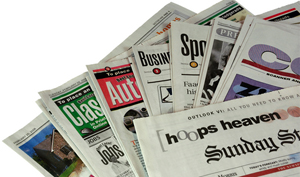 Trying to generate publicity in daily newspapers is more difficult than ever as many papers continue to shrink and then die.
But before you write, PR pro Jeremy Church of WordWrite Communications in Pittsburgh offers these tips:
Deliver the data. Nothing bolsters your argument like an independently validated recent study or survey. The more you can root your argument in verifiable facts from non-partisan, respected sources, the harder it is to refute.
Propose a solution. It's easy to identify problems, but what's the answer? If it's not easy for readers to recognize your intended outcome, then make it clear and make it clear early.
Include a call to action. What do you want readers to do with the information you've shared? Is it awareness? Should they contact someone in support or against the issue? Know your goal before you start writing.
To do: Read nine more tips in Jeremy's article "Hear me out: WordWrite's 12 tested tips for building a better opinion piece."
#op-ed #opinioncolumn
3. Thursday: Free Publicity Training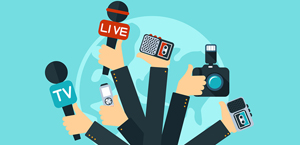 Want to land a lot more free publicity and media exposure for what you're promoting, without spending an enormous amount of time doing it?
If so, join my friend Steve Harrison for a free webinar on Thursday, Aug. 1. He'll be sharing specific strategies to score maximum publicity in minimum time.
Here are some of the highlights of what you'll learn:
–How to make yourself and what you're promoting media-genic so producers and journalists are calling you to request interviews rather than you having to pursue them.
–The one thing you MUST have on your website if you want the media to take you seriously.
–Where to get names and contact info so you can actually reach the media.
–The most critical two parts of any press release or media pitch.
–Proven strategies he's shared with his clients which helped them go from "totally unknown" to become bestselling authors and regular media guests on dozens of media outlets including ABC, NBC, CBS, FOX and USA Today.
–How to get someone else to do all the work to get you publicity when you can't afford to spend $15,000-$30,000 or more with a PR firm.
To do: Register for Thursday's free session on "Three Steps to Land Maximum Publicity in Minimum Time" using this affiliate link. 
#freepublicity #publicitytips
4. Hound Video of the Week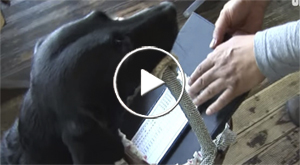 This adorable dog has been working at a restaurant for more than seven years, greeting customers, helping the owner clean up, and even fetching the remote for diners who want louder music. Thanks to Publicity Hound BL Ochman of the WhatsNextOnline.com blog for this one.