Issue #1112 April 4, 2017
Publisher: Joan Stewart
"Tips, Tricks and Tools for Free Publicity"
In This Issue
Free Email Course: 15 Techie Skills
Write Longer Replies on Twitter
Thursday: Get Paid to Speak
Hound Video of the Week
This Week in the Hound House:

I'm finally applying my best from Weight Watchers. When I go grocery shopping and see something I shouldn't buy, like a giant container of pretzel rods, I only have to say no once and walk on. If I bought it, I'd have to say no every time I opened the cupboard. Then I'd get tired of feeling deprived, gorge myself and consider cancelling my Weight Watchers subscription. Try it.
1. Free Email Course: 15 Techie Skills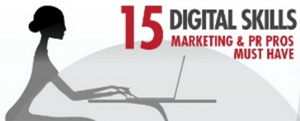 If you learned technical skills for PR and marketing more than a few years ago, and you don't take advantage of free or paid training to update them, this is for you.
It's a free email course from Meritus Media that will teach you 15 digital skills you must know if you want to reach out to media people using the new platforms they use, take advantage of powerful social media ads, or create content like video and infographics. I signed up for it today.
Many of the skills they're teaching are essential, especially if you work in PR and marketing and must know how to read your Google Analytics and calculate your return on investment from various programs. Think you know this stuff? Or sort of know it?
To do: Sign up anyway and see if you're missing anything. Notice the slick infographic they created for their opt-in page. It serves as a promo for the course by giving you a bird's-eye view of what you'll learn.  
#DigitalSkills #FreePRCourse #FreeMarketingTips
2. Write Longer Replies on Twitter
Twitter just introduced several new updates that will let you express more in only 140 characters:
That limit no longer includes their @usernames.
Who you are replying to appears above the tweet text rather than within the tweet text, so you have more characters to have conversations.
You can tap on "Replying to…" to easily see and control who's part of your conversation.
When reading a conversation, you'll actually see what people are saying, rather than seeing lots of @usernames at the start of a tweet.
To do: If you haven't replied to anyone lately, log into your Twitter account and try it.
#TwitterTips #140characters
3. Thursday: Get Paid to Speak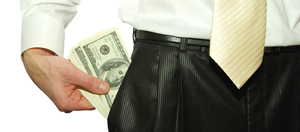 On Saturday, I shared tips on how to leverage your ebook for paid speaking gigs.
That's just one of many ways to get paid as a speaker. Learn lots more from five experienced speakers who will share their best tips on how to leave your gigs with a check in your hands. Steve Harrison will interview them during a free teleseminar at 2 and 7 p.m. on Thursday, April 6. You'll learn:
How to find companies and organizations that already have a budget to pay speakers like you handsomely, even if you aren't famous.
The minimum fee you should request, and the topics that are most in demand.
Why speakers with a spiritual message mistakenly think they must speak for free and how they, too, can get paid.
5 critical steps for landing speaking engagements, especially when you don't have a lot of time to spend marketing yourself.
To do: Register for "How to Become a Highly-Paid Speaker As Quickly As Possible – Especially If You're Not Yet Famous" using this affiliate link.
#PaidSpeaking #ProfessionalSpeakers
4. Hound Video of the Week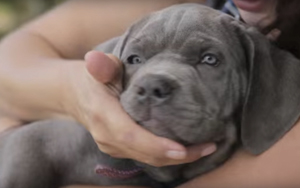 Watch the miraculous transformation of Willow, a "defective" Mastiff puppy that the breeder was going to throw out. Two women wouldn't let that happen and sprung into action. Bookmark this video for when you're having a bad day. Special thanks to 2nd Chances Animal Rescue.