Issue #1325 Sept. 10, 2019
Publisher: Joan Stewart
"Tips, Tricks and Tools for Free Publicity"
In This Issue
Free Course in Press Releases
Explain Your Target Market
Indie Author Day Oct. 12
Hound Video of the Week
This Week in the Hound House:

I just spent six days in Denver for my last public speaking engagement. Hosts Judith Briles and John Maling took The Publicity Hound to Lazy Dog, a Denver restaurant that welcomes human Hounds and four-legged pooches of all sizes and breeds. Owners must sit on the patio with their leashed pets. The dog menu includes grilled chicken, or a grilled hamburger patty, and brown rice for $5 each. Each comes with a complimentary bowl of water. The handles on the doors were metal dog bones about two feet long! So cute.
1. Free Course in Press Releases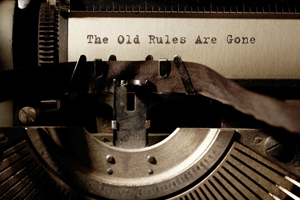 So-called publicity "experts" and journalists will tell you the press release is dead.
What they really mean is the CRAPPY press release is dead.
If you struggle writing the kind people really want to read, help is on the way. I've spent the last four months updating my free course called "89 Ways to Write Powerful Press Releases." It's the only one of its kind that I know of.
You'll get 89 lessons in all, including 35 sample press releases and "before and after" makeovers. You'll find seven lessons each in most of these 13 modules:
The New Rules of Writing Press Releases
The 7 Parts of a Press Release
Press Releases for Routine News
Press Releases Readers Love
How to Write Killer Headlines
How to Keep Your Information Organized
Before and After Samples
Press Releases for Authors & Publishers
Photos, Graphics, Audio & Video
Optimizing for the Search Engines
How to Use Links
Press Release Distribution Services
Closing Thoughts
Here's the best part. I'm not asking for your name or email address. When I offered the course years ago, I emailed one lesson each day to subscribers. But many Publicity Hounds wanted to race through the course as soon as possible.
This time, you can proceed at your own pace. Each lesson is accompanied by one reason to write a press release. You'll see lots of ideas you've never considered. And, of course, you'll get special promotions and deals on some of my products as well as those sold by other PR experts.
To do: Get started now at http://PublicityHound.com/prwriting. When you want to proceed to the next tip, click on the numbered blue box at the bottom. I'd love to know what you think of the course.
#PressReleases #NewsReleases
2. Explain Your Target Market

When writing your marketing and publicity materials, explain the ideal target market for your product or service.
People are too busy to wade through a press release, your website, an Amazon description or a speaker one-sheet to see if you're the solution to their problem.
A confused reader does one thing: leaves.
Here are a few examples of how you can explain your target market in only one sentence:
–"This picture book, written for children 4-8, tells the story of…"
–"The snow shovel handle attachment is for tall people, gardeners, anyone who suffers from back pain, and for people who live in the northern states and shovel their own snow or dirt."
–"The virtual assistant service is for authors, speakers, experts, and small business owners who can't be saddled with administrative tasks, social media postings or Internet marketing chores like maintaining email lists and shopping carts."
To do: If you're thinking "I'm not sure how to define my target market or who it is," I'm here to help. Spend 30 or 60 minutes with me during a Rent My Brain session and work with me to define your ideal customers using two categories: their demographics and passions/interests. When we're done with that, I can show you where to find them online and offline. Learn more about how to Rent My Brain. 
#TargetMarket #Marketing
3. Indie Author Day Oct. 12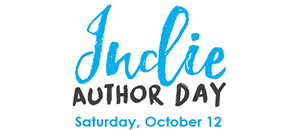 If you're an indie author, which means you've self-published fiction or nonfiction, you have a timely publicity opportunity coming up soon.
It's the annual Indie Author Day on Saturday, Oct. 12. Here are three ideas to get you started:
–Ask a local bookstore if you can do a book signing. It doesn't have to be an indie bookstore.
–For libraries, Indie Author Day is a fantastic opportunity to bring together local indie authors, writers, and readers for a day of education, networking, workshops, and beyond. Approach your library and brainstorm ideas on how to bring in patrons.
–Many farmers markets will still be selling veggies in October. Recruit a few other indie authors in your community, buy a table, meet shoppers and sell books.
To do: See the template for a sample program for Indie Author Day. 
#IndieAuthors #IndieAuthorDay
4. Hound Video of the Week
Who wants to go to the park? All these dogs do! The problem arises when they don't want to leave.