Issue #991 Feb. 2, 2016
Publisher: Joan Stewart
"Tips, Tricks and Tools for Free Publicity"
In This Issue
Fiction Authors Can Be Experts
App for Social Images
Stay on Top of Breaking News
Hound Video of the Week
This Week in the Hound House:

There's nothing like a cute dog to make grouchy travelers smile. While riding on the "up" escalator in the crowded Atlanta airport on Sunday, I was about 10 feet behind a guy carrying a service dog that looked like a Lab. I watched as people on the "down" escalator next to us couldn't take their eyes off the dog. Many of them burst into a big smile. The Publicity Hound did, too.
1. Fiction Authors Can Be Experts
With about 4 million books published each year, there's an author under every rock, it seems. If you're one of them, set yourself apart from others in your genre by becoming a subject matter expert, even if you write fiction.
On the Publishing at Sea cruise last week, I taught a session on expertise and why it's not just about what you know but also about what you do. Some ideas:
Teach a class or workshop related to your book's topic.
Campaign for a cause you want to support.
Lobby for a law you want to change.
Educate people about the main topic or conflict of your book such as date rape, abused kids or personality disorders.
Become an expert on the city, state, region or country where your story takes place.
Build an email list of people who want to receive content related to your topic even if they haven't read your book. Share tips, stories, trivia and other juicy tidbits at least every other week.
To do: If you write fiction and you can add to my list, click Reply and let me know what you've done. I'm looking for ideas and examples I can use here, in my blog and in my publicity training.
2. App for Social Images
Create stunning social graphics in seconds on your mobile phone with the Adobe Post app.
It offers remixable design templates and filters to transform your text and photos into professional-looking graphics with a single tap. Thanks to Jane Friedman's excellent ezine Electric Speed, featuring the best tools and resources for writers in the vigital age, for this one.
To do: Download Adobe Post from the App Store. Right now, this is only available for iPhones.
3. USA Today's App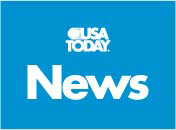 Stay on top of breaking news stories you can piggyback onto by offering your expertise to bloggers and journalists reporting on them.
Use the USA Today app. Some of the reviewers complain about the annoying videos. Others love the quick and easy way they can find out what's happening while they're on the go.
To do: Download the app and take it for a test run. I'm curious about what apps you use for publicity purposes. Have you downloaded any that have helped you create a buzz? If so, click reply and let me know. I'll share them here.
4. Hound Video of the Week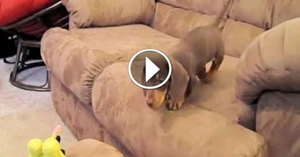 If you love Dachshunds (and even if you don't), watch this hilarious compilation for the shenanigans they can get into!