Issue #1204 March 10, 2018
Publisher: Joan Stewart
"Tips, Tricks and Tools for Free Publicity"
In This Issue
Facebook's Kids App a Publicity Magnet
How to Keep Facebook from Spying on You
Tips for Media Panel Events
Hound Video of the Week
This Weekend in the Hound House:

I'm not into St. Patrick's Day parades, and there isn't much else on the calendar this weekend. So I borrowed eight Academy Award winning DVDs from my local library including five I've always wanted to see: Life of Pi, Dallas Buyers Club, Mystic River, Moonlight and Slumdog Millionaire.
1. Facebook's Kids App a Publicity Magnet

Facebook's new app for kids, called Messenger Kids, has received an avalanche of criticism from parents and child health advocates. 
I'm predicting this story will be in the news for several months because of the popularity of Facebook, the world's Number One social media site, and because of the increased emphasis on child safety. That's why it's perfect for newsjacking, the process of taking a hot story already in the news and using it as a springboard for publicity.
The app, targeted at children as young as 6, is a texting-type service that a parent sets up for a child through the parent's own Facebook account.  It doesn't have a News Feed or a "like" button but many elements of the social network are there, including emojis, selfies, video chat and group texting.
–Child safety experts, can you share interesting statistics about how social media use contributes to childhood depression and learning problems?
–Parents or grandparents, would you let your little ones use this app? Have you limited the amount of time kids can spend on it?
–Social media experts, should kids as young as 6 have social media accounts? Explain why or why not, and don't be afraid to take a contrarian viewpoint.
To do: Read my other ideas on how to piggyback onto this story. See "Facebook's Messenger Kids App Perfect for Newsjacking." 
#FacebookApp #MessengerKids
2. How to Keep Facebook from Spying on You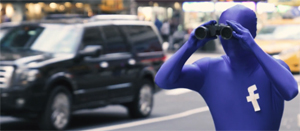 You bought a box of tissues yesterday at your local drugstore, and all of a sudden Facebook is showing you ads for head cold remedies.
Why does it feel like Facebook and its advertisers are in the same room as you? It isn't a coincidence.
The Facebook Kids App blog post I referenced above includes a link to a fascinating article I don't want you to miss if you're the least bit paranoid about Facebook or other websites watching your every move.
In an article this week, the Wall Street Journal discussed the many ways sites like Facebook and other online retailers know exactly where you've been online–and offline–and how they use that information to target related ads they think you'll want to see.
To do: If you don't have time to read the entire article "Facebook Really Is Spying on You, Just Not Through Your Phone's Mic,"  at least watch the 3:45 video at the top of the article. It includes step-by-step directions on how to make it more difficult for Facebook and other sites to track your every move.
#FacebookAds #FacebookPrivacy
3. Tips for Media Panel Events

At conventions and other big industry events, Publicity Hounds love attending media panels where several journalists offer their best tips on how to pitch ideas to them.
Three to five journalists each discuss the types of stories they prefer, their deadlines, how to contact them, and other pitching tips. This is followed by a Q&A.
But unless you know how to make best use of these panels, you could be missing opportunities.
Corporate communications consultant Tim O'Brien has four tips each for journalists and PR pros on how to make the most of these events.
For journalists:
"Come with a list of some good things PR people are doing that are helpful to you. Make your examples as detailed as possible."
For PR pros:
"Listen. Chances are pretty good that no matter how much experience you have, you'll come away with something new that you can use as early as that afternoon, but it won't happen if you're fixated on your smartphone during the session."
To do: Read all his tips on "What PR pros and journalists need to know about those media panel events." 
#PitchingTips #MediaRelations
4. Hound Video of the Week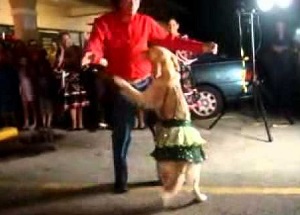 So you think you can dance? Watch this dog do the Mambo.