Issue #1179 Dec. 5, 2017
Publisher: Joan Stewart
"Tips, Tricks and Tools for Free Publicity"
In This Issue
Experts Needed to Explain Tax Bill
No Tax Expertise? No Problem
When to Respond with Written Statements
Hound Video of the Week
This Week in the Hound House:

The very best all-around household cleaner I've found is Home Depot's HDX Citrus Degreaser. My handyman used it to degrease my kitchen walls before painting. I like it so much I use it on almost everything. Only $2.97 for a 32-ounce bottle.
1. Experts Needed to Explain Tax Bill

Two friends, both small business owners, commented yesterday on the tax bill passed by the GOP-controlled Congress over the weekend.
One friend, a conservative, was downright giddy, thrilled that small businesses will finally get a break. The other, a liberal, was crying the blues because she thinks the bill is awful for business owners. Who's right?
This is the perfect time for accountants, CPAs, attorneys, financial advisers and other tax experts to offer their expertise to local media.
But don't let your political leanings taint your commentary. Play it straight with these three tips:
Explain in easy-to-understand terms what you're telling your clients about the tax decrease.
One big question is, when does all this kick in?
What little-known changes are hidden in the bill, things people aren't asking about because they don't know what they don't know?
Offering your expertise is only one way to create major publicity. Learn the other strategies this Thursday when Steve Harrison offers free training on the fastest way to get the word out about your book or business. Choose from classes at 2 and 7 p.m. Eastern.
To do: Register for "Three Steps to land Maximum Publicity in Minimum Time" using this affiliate link and learn where to find names and contact info so you can actually get through to the media. You'll also learn the two most critical parts of any press release or media pitch.
#TaxBill #PublicityTip
2. No Tax Expertise? No Problem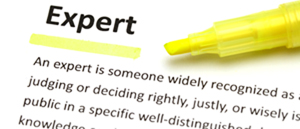 If you read the item above, you may have thought, "But what about me? I'm an expert in (fill in the blank) and I'd love to share what I know and be a golden source for the media."
Debra Holtzman is one of those media darlings. She's a child safety expert who has been covered by the Today show, Weekend Today, Dateline, The Daily Buzz, CNBC, Asia Market Watch, MSNBC, ABC World News Tonight, Martha Stewart Living Radio and Dr. OZ.
The media adore Robert Siciliano too. He has more than a million page views on his blog, which means more Google juice and great search ranking for "identity theft expert." As a result, he has appeared on CNN, NBC, FOX News, the Wall Street Journal, CBS, CNBC and the Los Angeles Times.
How do they do it?
Both are in "The Yearbook of Experts," the bible for journalists who are looking for experts to interview, especially on deadline when a big story breaks. A paid listing makes it easy for the media to find you when they're searching. Your Press Room at ExpertClick.com shows your press releases and can include text, photos, logos plus links to your LinkedIn, Twitter and Facebook profiles.
To do: To be included in the 2018 printed Yearbook of Experts, get in by Dec. 20. Publicity Hounds can save $100 on membership with this affiliate link. For more information, contact publisher Mitchell P. Davis at 202-333-5000 or Mitchell@YearbookofExperts.com.
#ExpertSources #YearbookofExperts
3. When to Respond with Written Statements
The media love David & Goliath stories.
Let's say you're Goliath. Your competitor is David, a small group perceived to be fighting for a fair cause. The media usually portray the Davids more favorably. that's just the way it is.
If you suddenly find yourself in the news, up against David who's all over TV, should you reply with a simple written statement which is less risky but makes you look camera shy?
Media trainer Brad Phillips says it's not an easy decision. A written statement might serve you well if you don't have a good media spokesperson. On the other hand, you'll be losing a little ground with each media interview.
To do: Read his advice on what can happen when you choose a live interview over a prepared statement. See his article "Media Relations: When Should You Take a Five-Yard Loss?" 
#MediaRelations #MediaTraining
4. Hound Video of the Week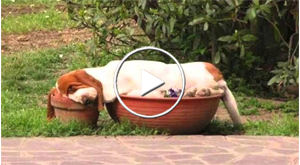 Thanks to BL Ochman of New York City and PawFun.com for this video of what it really means to be dog-tired.