Issue #1161 Sept. 30, 2017
Publisher: Joan Stewart
"Tips, Tricks and Tools for Free Publicity"
In This Issue
Expert, Strategist or Guru?
"Love Your Lawyer Day" Approaching
Self-promotion Tips for Shy People
Hound Video of the Week
This Weekend in the Hound House:

My Packers devoured the Bears Thursday night, which means football Sunday will be spent dejunking my house instead. I feel like a need a dumpster in my driveway.
1. Expert, Strategist or Guru?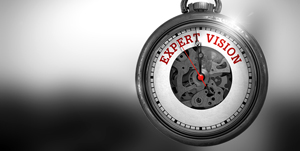 Marilynn Barber, a Houston fashion stylist and one of my clients, sparked social media firestorm recently when an influential business person mentioned that he had changed his bio from "expert" to "strategist."
She commented that her "PR guru" (that would be me) suggested that she use the word "expert" because she has a long history of being trained as a fashion stylist and she is already using that expertise in many ways, from consulting to speaking.
"YIKES! They ALL came back with, 'You can't call yourself an expert,'" Marilynn wrote. "One woman said that calling yourself an expert sounded like you'd finished learning. This fellow said he liked thought leader or strategist better. And another guy said that the audience should figure this out for themselves! He's, of course, a media strategist."
Here's my take:
Expertise has numerous levels. An emerging expert in a topic might be an author who has done a lot of research for an historical novel, can speak extemporaneously about the topic and answer basic questions. An expert at the highest level is someone who has a long track record of success and is frequently cited by others. There are many levels of expertise in-between.
Thought leaders are authoritative, influential and typically the most successful people in their fields. There are far fewer thought leaders than there are experts.
Michael Porter, the author of Competitive Strategy, says a strategist is someone who chooses "a different set of activities to deliver a unique mix of value." The word "strategist" is meant to appeal to potential clients.
Don't use "guru" or "ninja" to describe yourself. It sounds pretentious. If others use it to describe you, that's OK.
To do: If you're after publicity, refer to yourself as an expert at your website and in all your media materials, assuming you have some level of expertise. Most of the HARO media leads I see are from journalists who want to speak with "experts."
#ThoughtLeaders #Experts
2. "Love Your Lawyer Day" Approaching
Marketing super-star Nadir Anise created "Love Your Lawyer Day" in 2001 as a way for people to honor the legal profession and share a little love with their attorneys. Print media love this story, too.
How about doing something outrageous like serving your favorite law firm a gourmet lunch on Nov. 3, comprised of signature dishes created by people in your office? As an added bonus for the media, offer the recipes. If you don't want to spend this much time or trouble, buy good-quality food from a local deli.
Be sure to call your local TV stations a day or two beforehand. And make sure your law firm knows what you'll be doing.
Sound too hokey for you? The media didn't think so. "Love Your Lawyer Day" made the front page of the Wall Street Journal two years ago. USA Today, Forbes, The Washington Post and Bloomberg Business also covered it. Here's the press release. 
To do: Mark your calendar and start planning what you'll do to generate publicity from this holiday. Get the inside scoop from a former TV producer on what to say when you call a TV station, how to determine who you should be pitching, and how to make your pitch irresistible. The PDF transcript of my interview with Shawne Duperon is still one of my most popular learning tools. Grab it for half-price before midnight Sunday night when you use LOVEYOURLAWYER at checkout. Order "How to Get on the Local TV News Tomorrow." 
#LoveYourLawyerDay
3. Self-promotion Tips for Shy People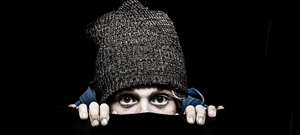 If you want publicity and you dread the thought of "putting myself out there" because you're shy, take heart.
You can ease into publicity on your own timetable and still promote yourself. A real estate agent in Virginia asked me how to do that when I presented a session this week on how to be your own publicist. Here are three tips:
Concentrate on print publicity first instead of broadcast. TV and radio interviews are a lot more difficult because your answers need to be shorter and pithier.
Join your local Toastmasters. You'll learn how to speak with confidence, which will come in handy when you decide to do broadcast interviews.
Consult with a media trainer who can help you create sizzling sound bites, explain the best ways to use statistics in your interviews, and tell a short, memorable story that media consumers will love.
To do: I can help. Use a one-hour Rent My Brain session for media training or anything else like creating pitches, planning a book launch or promoting an event. Learn more here about how to work with me.
#InterviewTips #MediaInterviews
4. Hound Video of the Week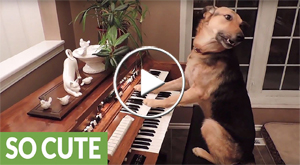 You'll love these clips of smart dogs doing cute things, like fetching a beer and posing for a heart-warming photo shoot.