Issue #951 Sept. 15, 2015
Publisher: Joan Stewart
"Tips, Tricks and Tools for Free Publicity"
In This Issue
Event PR in a Box
The State of Online Courses
Meet Me in Orlando, Ft. Lauderdale
Hound Video of the Week
This Week in the Hound House:

I watch the Green Bay Packers on TV but turn down the volume and listen to the play-by-play on the radio. When the radio and the tube are out of sync, it's a drag. If you do this too, you'll love a helpful video I found that explains how to sync AM radio with TV. You can also use this Easy Radio Delayer App from Google Play.
1. Event PR in a Box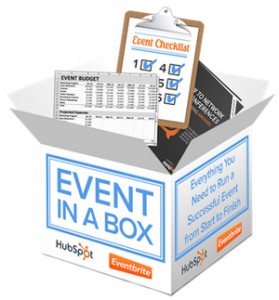 Hosting or attending an event and need help with PR and publicity?
HubSpot and Eventbrite have a free "Event in a Box," a slew of resources that will help you with planning your event, all the way through to follow-up. You'll find:
10 Tips to Optimize Event Promotions
Event Emails Explained: Best Practices & Example Copy
6 Event Registration Best Practices
A Tip Sheet on How to Use Social Media During the Event
A Tip Sheet on Event Follow-Up
A Handy Guide: How to Network at Conferences (building relationships without being awkward)
Use this for a meeting you're hosting, an open house, book signing, conference, trade show, business dinner, award ceremony, holiday party, customer appreciation event, charity fund-raiser or even a press conference.
Click here to download "Event in a Box."
2. The State of Online Courses

One of the best ways for authors, speakers, experts, entrepreneurs and nonprofits to promote their expertise, and profit from it, is to create online courses.
That's easier said than done, according to a survey by Firepole Marketing on the $107 billion online education industry. Less than 15 percent of the entrepreneurs surveyed have built and presented an online course. Of those, fewer than one in three consider it a success.
Find out why, and the barriers you'll face if you're considering offering your own and marketing it online. The results are in a helpful infographic at my blog on "The State of Online Course Creation."
In the next few weeks, I'll share more with you about how to create and market online courses.
3. Meet Me in Orlando, Ft. Lauderdale
I'll be in Orlando in early January for a speaking engagement and in Ft. Lauderdale in late January for the Publishing at Sea cruise with authors to the Caribbean.
If you're in either of those two cities and want to book me for a speaking gig for your event, let me know now before I make travel plans. You'll save on my airfare.
Also, we squeezed three extra cabins out of Royal Caribbean in case you decide to join us Jan. 24-31. But we have to know now.
Email JStewart@PublicityHound.com.
4. Hound Video of the Week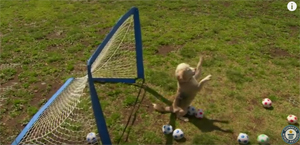 Meet Purin, the dog that made it into the 2016 Guinness Book of World Records by catching 14 balls with her paws in one minute.