Issue #962 Oct. 24, 2015
Publisher: Joan Stewart
"Tips, Tricks and Tools for Free Publicity"
In This Issue
Event Fundraising Kit
Hot Tips for Emailing Cold Pitches
Publicity for Poetry
Hound Video of the Week
This Weekend in the Hound House:

The most valuable tool in my house costs $1.79. It's a Hyde mini glass scraper. I use it for everything: scraping dried gunk off the bottom of casserole dishes, removing tape and paint splotches from windows, and slicing into hard-to-open packages. I'm buying three more this weekend.
1. Event Fundraising Kit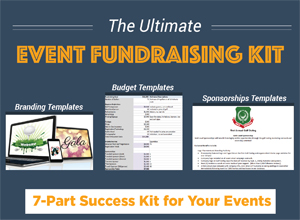 Planning and marketing a fund-raising event? Don't start from scratch.
Use the handy free templates you'll find in The Ultimate Event Fundraising Kit, courtesy of DonorPro, which provides fundraising and donor management software for nonprofits.
In exchange for your name and email address, you'll get Excel spreadsheets and Word docs that will help you with:
Forecasting and budgeting
A venue search
Staying on task
How to plan and ask for corporate sponsorships
Branding
Marketing
Post-event
The kit includes budgeting sheets, a sample ad, press release template, follow-up survey to participants, cover letter asking for corporate sponsorship, and a sample timeline for event planning. I love the handy golf dictionary cheat sheet that explains everything you need to know to host a golf tournament.
This kit, by the way, is a great example of how to offer free content to build an email list.
2. Hot Tips for Emailing Cold Pitches
You've written a dynamite blog post and want to email an influential blogger or journalist in your niche, hoping she'll link to it and put you in front of her millions of readers.
How do you stand out from the glut of emails she receives weekly?
Your pitch must be relevant, timely, creative and credible. Most importantly, you must personalize it.
Check out HubSpot's article "How to Write a Perfect Cold Outreach Email: 5 elements to Consider Before Hitting Send."
Follow this advice when you're pitching anything.
3. Publicity for Poetry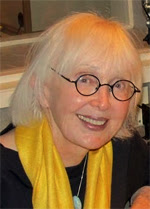 Authors who write poetry have a tough time marketing it.
But not Carolyn Howard Johnson, a super-creative Publicity Hound and author of The Frugal Book Promoter.
She reads her poetry on Poets Cafe, a show on KPFK-FM Radio 90.7 in Los Angeles, part of the Pacifica Radio Network.
Carolyn does something else that's brilliant. Rather than pitching her poetry book to dozens of journalists and bloggers, she pitches only one poem on a topic that's a perfect match for that media outlet.
I created a PDF summarizing her tips and examples, and it's a bonus that comes with the video replay of a webinar I hosted this week on "30+ Places to Find Fiction and Nonfiction Readers in Your Target Market." (Note: Journalists are in your target market, too.)
If you missed it, you can buy the replay and the bonus package from my store.
4. Hound Video of the Week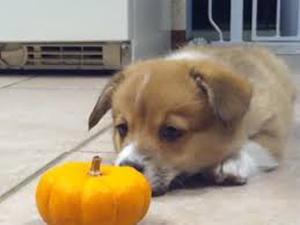 Fall in love with Bilbo, this Corgi pup, trying to spook a mini pumpkin.