Issue #988 Jan. 23, 2016
Publisher: Joan Stewart
"Tips, Tricks and Tools for Free Publicity"
In This Issue
Don't Sweat Bad Reviews
Send Birthday Emails
17 Inspirational Picture Quotes
Hound Video of the Week
This Weekend in the Hound House:

I'm hooked on Airbnb. I got a private room and bath, and swimming pool privileges in the home where I'm staying tonight in Fort Lauderdale, all for only $62. The Allure of Seas, one of Royal Caribbean's monster ships, sets sail at 4 p.m. tomorrow for the third annual Publishing at Sea cruise. I'll be teaching as well as learning from my fellow faculty members Judith Briles, Amy Collins, Joel Friedlander and Kelly Johnson. Look for lots of helpful book marketing tips here next week. Anchors away, mateys!
1. Don't Sweat Bad Reviews
How is it that some books and products collect a mountain of reviews from customers who gush, yet a handful from others who complain?
Marcia Yudkin knows why.
She says it's the moods, habits and expectations of ordinary people, not fair-minded critics, who read your book, try your product or watch a movie. In a guest post at my blog, she writes:
"Some people habitually allow a single irritant to bother them enormously, put them into a foul mood and trigger angry blame."
I agree. It's easy to vent, especially if you don't have to identify yourself on a nasty review. Resist the urge to fight back. An ugly flame war can burn you alive.
Read Marcia's sage advice in her guest post "Bad Book or Product Review? Let It Go and Move On…"
To do: Promise you won't get your undies in a bundle over a one-star review. It just might make customers more trusting of your five-star ratings.
2. Send Birthday Emails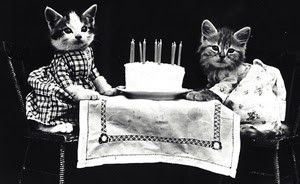 Building an email list and sending valuable tips, information and offers is one of the most powerful and profitable ways to market whatever you're selling.
Website Magazine suggests sending email to each reader on their birthday. That's difficult because cautious people seldom give strangers their real birth dates, even on Facebook.
So how about this? Send a congratulatory email on a reader's wedding anniversary. Or their company's anniversary date. Or their pet's birthday.
Send one on the anniversary of the first date they purchased from you.
To do: Learn lots of clever ways to get email addresses and special dates in the article 3-Step Guide to Celebratory Email Marketing.
3.  How Smart Libraries Promote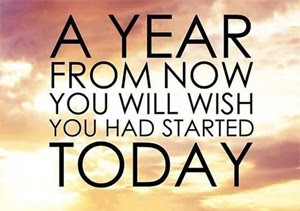 People love to share inspirational picture quotes, but so many of them are trite and corny.
You'll find some gems in this collection of 17 quotes courtesy of Jeff Moore, an entrepreneur, educator and motivator.
Use them at your blog, on Facebook and Twitter, to accompany an article, or in email tips like these.
To do: Check out the links to other quotes on the right side of that page. Choose your favorite quote and share it.
4. Hound Video of the Week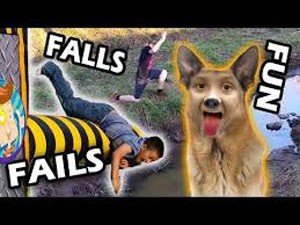 Six minutes of hysterical dogs rolling in the mud, running on treadmills, climbing ladders, watching TV and just being dogs.