Issue #1192 Jan. 24, 2018
Publisher: Joan Stewart
"Tips, Tricks and Tools for Free Publicity"
In This Issue
Don't Let Photographers Bamboozle You
Best Quote Sites
Unsplash: Free Photos for Everyone
Hound Video of the Week
This Week in the Hound House:

I'm writing this from Haiti, on the Publishing at Sea cruise with authors. Today, and tomorrow in Jamaica, are play days. Then it's back to the classroom for all-day sessions where I'll be teaching and learning from the other faculty members on Thursday and Friday. I saw CATS on Monday night and sang along to many of the songs including my favorite, Magical Mr. Mistoffelees. I'm off to play! I'm off to play! No tips Saturday because of classes. I'll see you next Tuesday.
1. Don't Let Photographers Bamboozle You

If you're hiring a photographer, make sure you have a contract and understand all the terms.
On the Publishing at Sea cruise yesterday, we heard a horror story from one of our authors who hired a photographer to take business photos. But when the photographer learned the author wanted to use them for her book, she demanded a percentage of the book sales and held the author hostage. Don't let this happen to you.
Faculty member Ashlee Bratton, a Colorado photographer, recommends you make sure these items are in your contract:
How many files?
What are the printing rights?
What type file? (jpg, raw, etc.)
When will you get them?
How will they be delivered?
What type of editing should you expect?
Will the photographer remove wrinkles, pimples, tattoos and make your waist look narrower?
What else is in the contract?
To do: I recommend you hire a photographer who will let you use the photos however you wish, without stifling restrictions and extra charges. Ashlee does. That's why I love working with her and recommend her. See her photos at her website.
#Photographers #PhotoContracts
2. Best Quote Sites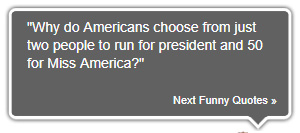 When you need a quote for your website, marketing materials or social sharing, there's a way to find what you're looking for quickly.
Refer to Louise Myers' list of the 22 best quote sites, and see at a glance what each site offers. I love this list because you don't have to waste time Googling and then calling up each site to see what's there.
Thanks to virtual assistant Kelly Johnson, one of the faculty members on our cruise, who shared this tip yesterday.
To do: Check out some of these sites now for inspiration. Then bookmark the Best Quote Sites. 
#QuoteSites #PrettyQuotes
3. Unsplash: Free Photos for Everyone

Need a stock photo?
No more relying on the same, tired photo you've used a dozen times. Unsplash has thousands of free photos for the taking. I wanted a computer photo to use here and found more than 1,700 of them!
Many photos require no attribution but it's nice to give the photographers credit for exposure. This photo was taken by Jesus Kiteque.
To do: Check out Unsplash and start downloading. You can also glance through the various collections for ideas on topics for your next blog post or article.
#FreePhotos #StockPhotos
4. Hound Video of the Week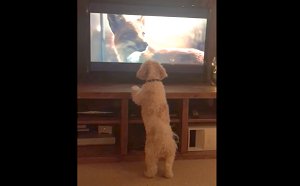 Trevor watches TV and gets so excited he jumps up and down when he sees other animals jumping up and down. Thanks to Publicity Hound Teri Brown for this one.