Issue #1085 Dec. 27, 2016
Publisher: Joan Stewart
"Tips, Tricks and Tools for Free Publicity"
In This Issue
Don't Forget Who You Pitched
102 Headline-Writing Formulas
Facebook for Authors
Hound Video of the Week
This Week in the Hound House:

It's fun having a dog again. I'm dog sitting this week for Bear, a gorgeous Chocolate Lab-Springer Spaniel who loves going for walks and running at the dog park. Her tail is about 15 inches long. When she sits next to me on my couch, and I pet her and tell her what a good girl she is, her tail goes "thump-thump-thump" on the cushion.
1. Don't Forget Who You Pitched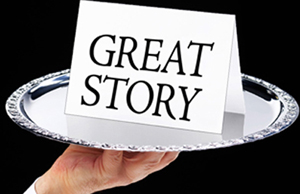 It's easy to get frustrated after you've delivered a pitch by email or phone, and the journalist or blogger doesn't respond within a week or two.
You haven't followed up. You hear nothing. So you write off the pitch as a failure and move on.
Not so quick. It isn't unusual for someone to respond several months, even a year or two, later. Busy people who you have pitched will sometimes move your email into a folder they check on slow news days.
That's why you need to remember who you've pitched. Keep a folder in your email with copies of all pitches you have sent. Or if you're pitching a lot, keep track on a spreadsheet. That way, you can find the original pitch quickly when someone responds.
To do: If you aren't following up because you've heard journalists and others say they don't want follow-ups, follow up anyway. What they really mean is, "We don't want crappy follow-ups." The video replay of my webinar on "The New Rules of Following Up Pitches to Journalists" shows you exactly how to follow up without sounding like you are. The bonus package includes a PDF of 11 things you can offer when you follow up. Save $24.98 when you use the coupon code BESTOF2016 at checkout. Order here.
#PRpitches #pitchingtips #pitchjournalists
2. 102 Headline-Writing Formulas

If you struggle writing headlines that attract attention and make people click, you'll love this free tool.
It's blogger Chris Garrett's PDF of "102 Headline-Writing Formulas," free to share, distribute or print with attribution.
You'll love the way Chris has segmented all headlines into six categories:
Get What You Want (Health, Wealth, Relationships Time and Lifestyle)
Crystal Ball and History
Problems and Fears
Fact, Fiction, Secrets, Truth and Lies
How-to Tricks of the Trade
Best and Worst
To do: You can find the PDF at my blog along with several fill-in-the-blanks examples. See "Write Killer Headlines: 102 Fill-in-the-blanks Formulas." 
#headlinewriting #writeheadlines #headlinetips
3. Facebook for Authors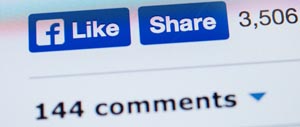 If you're selling books and don't have a Facebook page, you're missing a chance to build your platform, drive traffic to your website and build exposure for your books.
The problem is, most authors think all they need to do is build a page and book swill start flying off the shelves.
Joel Pitney, a book launch expert, cautions that your success depends on the quality of your content and your long-term commitment to trying things and adapting to what is and isn't working. Prepare yourself for a marathon, not a sprint.
To do: If you're ready to commit, read his excellent guest post "Facebook 101 for Authors," at Sandra Beckwith's BuildBookBuzz blog. Joel shares super tips about what kind of free content to share, and how to get started with Facebook ads.
#Facebookforauthors #Facebookads
4. Hound Video of the Week
What happens when you rub a dog with a blanket and it's dry in the house? The dog turns into a porcupine. Thanks to Publicity Hound Tracey Bennett for this one.