Issue #1063 Oct. 11, 2016
Publisher: Joan Stewart
"Tips, Tricks and Tools for Free Publicity"
In This Issue
Does Your Fun Fact Beat This One?
What TV Producers Want 
Free Social Media Training
Hound Video of the Week
This Week in the Hound House:

I doubt I'll ever adopt another dog to replace Bogie because I travel too much. But I'm looking forward to dogsitting for a frisky Chocolate Lab/Springer Spaniel this weekend. It will be nice to have a dog in the house again, as well as a walking companion.
1. Does Your Fun Fact Beat This One?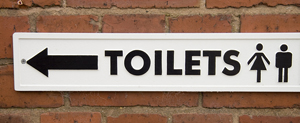 When Lucy Saxton, a feature writer for Hearst, ran into Prince William at a church in Windsor about eight years ago, she asked him for directions to the nearest toilet.
He was glad to help, much to the amusement of Kate Middleton, Prince Charles and Camilla who were with him.
Later, when Lucy told her friends about what she had done, she learned you're never supposed to say the word "toilet" to the Royals.
That's Lucy's fun fact. What's yours?
Fun facts add humor and spice to your media kit. They help journalists include interesting tidbits in stories they're writing about you. Fun facts show your personality and make people smile.
Author media kits should include several more items that will help ensure accuracy, prompt invitations for speaking engagements, and sell your books. Join us this Thursday, from 4 to 5 Eastern, when Joel Friedlander and I present "The Indie Author's Guide to Creating a Killer Media Kit."
To do: Grab your seat for this free training. Every time we present this, hundreds of authors register.
#bookpublicity #bookmarketing #mediakit
2. What TV Producers Want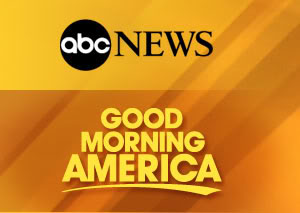 If you missed the summer deadlines to submit your product to major magazines for their holiday gift guides, don't worry.
Many of those guides also have several special sections at their websites and in their email newsletters from now until the end of the year.
You also have opportunities galore to submit your product, service or book to major broadcast media. "Good Morning America" and the "Today" show, for example, are just starting to think about their holiday gift coverage.
Producers for both shows have a long list of specific types of items they're seeking. Those include gifts for men, women, children and pets. Both shows also feature "new product segments" throughout the year, and they'll keep information you submit for those shows.
You can get details on exactly what they need when you buy the video replay of last week's webinar on how to get free publicity in holiday gift guides. It comes with five free media leads from these broadcast outlets: "Good Morning America," the "Today" show, "The Real" daytime talk show, Bloomberg Businessweek and The Washington Post's book section. You'll also get five free leads, with a long list of details and contact info, for the book and entertainment section of the Crosswalk Christian website, the fashion section of the New York Post, the Cool Material website, ModernMom.com and WorkingMom.com.
To do: Order the video replay, the 10 free leads, my four sample pitches, my sample follow-up pitch and other goodies in the package "How to Get Your Product Featured in Holiday Gift Guides." 
#giftguides #giftsections #holidaygifts
3. Free Social Media Training

Confused about how to create a social media strategy? You're not alone.
Hootsuite, the platform that makes it easy to see all your social media accounts on one dashboard, is offering free training through its Hootsuite Academy.
Courses include Hootsuite Platform Training, Social Marketing Training and Social Selling Training.
If you want to demonstrate your new skills to potential clients or employers, Hootsuite also offers several paid social media certification courses. Health care workers, for example, can take the Social for Health Care Training & Certification, created in partnership with the Mayo Clinic.
To do: See all the Hootsuite Academy courses here.
#socialtraining #hootsuite #socialmediatips
4. Hound Video of the Week
Even when he's sleeping, Max the Golden Retriever feels the need to sing! Watch as he gets into the music while his owner plays the harmonica.