Issue #1164 Oct. 10, 2017
Publisher: Joan Stewart
"Tips, Tricks and Tools for Free Publicity"
In This Issue
Do You Really Want Clients to See This?
Newsjack the Harvey Weinstein Story
Your "Contact Us" Information
Hound Video of the Week
This Week in the Hound House:

I'm sharing with friends and family an article by a world-renowned heart surgeon who is admitting that he has been wrong all these years about the effect of cholesterol on heart disease. It isn't cholesterol that's the problem. It's the dangers of vegetable oil, processed food and–get this–low-fat foods, which also contribute to Alzheimer's. I've known about this for awhile and have eliminated all vegetable oil, all low-fat food and almost all processed food from my diet, even when I eat out. No more taco chips fried in who-knows-what at Mexican restaurants.
1. Do You Really Want Clients to See This?

If you see the "Type your name" image above–or another one like it–in your Facebook feed, don't type anything. Instead, X out of Facebook ASAP and thank me for warning you about this.
Last week, I was looking at someone else's news feed and saw the command you see here. I didn't type my name. Instead, I followed the trail to see who else did, and what this was all about. I was horrified.
One woman ended up posting a 6-second video on her own feed of someone giving the finger. Another woman posted a short video of an attractive woman humping one of those big rubber exercise balls. A third woman posted a video of someone–I think it was Elaine from Seinfeld–downing a bottle of vodka.
If you want your friends and family to see this nonsense, that's your choice. But remember that your Facebook friends might include your clients or even your minister. Your privacy settings might allow anyone, not just friends, to see what you post. If someone who has considered doing business with you sees a vulgar video associated with your thumbnail photo and name, you can kiss that contract good-bye.
To do: Never follow these commands unless you know what the end result will be. Or live with the consequences. Or a ruined reputation.
#FacebookFail #PrivacySettings
2. Newsjack the Harvey Weinstein Story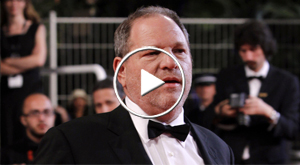 The firing of Hollywood producer Harvey Weinstein amid a sexual scandal offers opportunities galore for authors, speakers and experts to piggyback onto this topic and comment. This is known as newsjacking. Consider:
Fashion designer Donna Karan at first defended Weinstein. After social media excoriated her, she apologized. PR experts, should friends cool it for a day or two after a close friend gets into trouble and not be so quick to apologize? What's the correct way to apologize?
Fashion experts, does she have a point about how women display themselves with their clothing? What's off limits in the corporate world? What's OK? What's borderline?
Parenting experts, what do you think about Donna Karan's concern about what parents are teaching their children about "how to dance, how to perform and what to wear?"
Business experts, Weinstein's wife, fashion designer Georgina Chapman, is said to be furious, and worried about how this scandal will affect her clothing line. Does bad publicity like what Weinstein is accused of doing usually affect the sales of a spouse's company?
To do: Because this is a celebrity story and so many Hollywood actors and actresses are commenting, it will take center stage for awhile. Even if you don't care about what happens in Hollywood, take advantage of the publicity spotlight.
#newsjacking #HarveyWeinstein #DonnaKaran
3. Your "Contact us" Information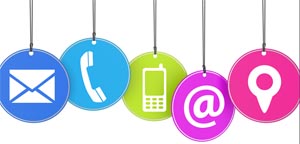 If you use a "Contact Us" form at your website, that's fine.
But also offer an email address where people, especially journalists, can contact you from their own email account.
If I worked as a journalist and wanted a comment from you on deadline, for a story I was writing, I'd email you and mark the message "urgent." Or I'd try to find your phone number.
To do: Add your email address to your Contact Us page. Most websites allow your webmaster to insert special code that will make it impossible for others to harvest it.
4. Hound Video of the Week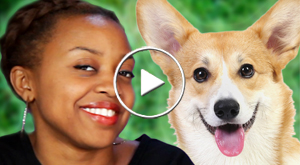 Buzzfeed interviewed young men and women who date to find out "What Dog Breeds Say About Their Owners." This one is lots of fun, and you might be surprised when you see your own breed listed here.