Issue #1080 Dec. 10, 2016
Publisher: Joan Stewart
"Tips, Tricks and Tools for Free Publicity"
In This Issue
Do You Make This Publicity Mistake?
Facebook's Unified Inbox
Tips from NBC, ABC & CBS Producers
Hound Video of the Week
This Weekend in the Hound House:

Thanks for your suggestions for fast, easy snacks. For tonight's party, I'm making a simpler version of these Veggie Pinwheel Appetizers, minus the veggies. I wanted to try Baked Apple Fries with Salted Caramel Dipping Sauce until this blogger explained how the hot caramel sauce made the lid fly off her food processor, cracked the plastic bowl, and flung caramel onto her clothes, hair and kitchen ceiling.
1. Do You Make This Publicity Mistake?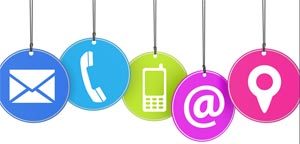 A reporter wants to email you and ask for a quick quote he can insert into a story he's writing. But he can't find your email address on your website and he dislikes those "Contact Us" forms.
Someone wants to call you to negotiate a price for a bulk order for a product you sell, but she can't find your phone number anywhere. She buys from someone else.
Another website visitor doesn't like ordering online and would rather send you a check. Your shipping address isn't on your site. You lose the sale, and you don't even know it.
A missing phone number, email address and mailing address might be killing your sales and publicity opportunities.
To do: Read my article that lists 15 places where you need to post your contact information. Promise me that before the new year, at a minimum, you'll include it on every page of your website. Ask your webmaster for help.
#contactinformation #publicitymistakes #salesmistakes
2. Facebook's Unified Inbox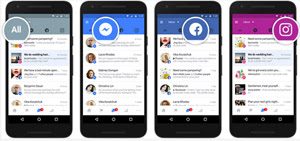 Facebook recently released a helpful mobile product within their ecosystem (Facebook Pages, Messenger, Instagram).
This "unified inbox" feature, within the mobile Facebook Pages app, lets you respond to customer interactions and view a limited amount of public information about the customer for your Facebook Page comments, Page-linked Instagram comments, and Messenger conversations.
It might seem foreign to consider Messenger separately from Facebook proper, but on mobile there's no getting around it. Rather, there wasn't until now.
To do: Read the article by Cision's Jim Dougherty on "How to Listen Better with Facebook's Unified Inbox."
#facebookapp #unifiedinbox
3. Tips from NBC, ABC & CBS Producers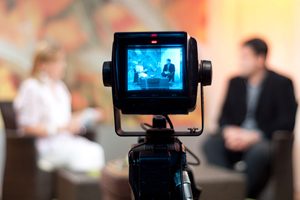 The best way to get onto big networks like ABC, CBS, NBC and FOX is to first understand the mindset of their producers and know exactly what they want.
It isn't a secret. They're willing to share their tips because they don't want you to waste their time with ideas that go nowhere.
Hear first-hand from the producers how to increase the odds of getting onto their shows when Steve Harrison interviews them at 2 and 7 p.m. Eastern on Thursday, Dec. 15. On the free teleseminar, you'll hear from the producers of "Live with Kelly," "Rachael Ray," "The Wendy Williams Show" and Telepictures which produces "The Ellen DeGeneres Show."
You'll also learn what to send to national TV producers, what not to send, and how to avoid major mistakes when pitching.
The call is free when you use this affiliate link to register and save your seat.
#tvpublicity #getontvshows
4. Hound Video of the Week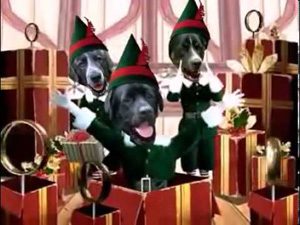 Not in the Christmas spirit yet? Watch this oldie but goodie from 2009 and you'll be singing along with these hounds in no time.