Issue #945 Aug. 25, 2015
Publisher: Joan Stewart
"Tips, Tricks and Tools for Free Publicity"
In This Issue
Crowdfunding's Dirty Little Secret
Facebook's "Donate" Button
Register for Free Training
Hound Video of the Week
This Week in the Hound House:

I've been whining to my gardening friends that my morning glories, trumpet vine and hibiscus plant refuse to bloom. The hibiscus, with bright pink flowers as large as salad plates, should be in bloom within a week, several weeks behind schedule. It will steal the show as the rest of the sad-looking perennials turn brown and crisp.
1. Crowdfunding's Dirty Little Secret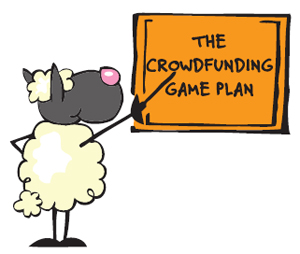 Crowdfunding, the process that allows you to use other people's money to pay for the creation of your book or product, as well as the marketing and publicity, sounds like a dream come true.
Here's the dirty little secret:
About 7 out of 10 publishing-related crowdfunding campaigns fail. Why? Because the idea for the book wasn't good enough. Or the author didn't work hard enough or offer enticing thank-you gifts that prompted people to donate.
Book shepherd Judith Briles admits the process can be grueling.
"Don't kid yourself," she says. "You have to do the work to pull it off."
Judith has explained the entire process of how to raise money you don't have to give back in her new book, "The Crowdfunding Guide for Authors & Writers–Get FREE Money to Finance Your Book." It launches today on Amazon and comes with a juicy package of bonuses, including my special report, "42 Publicity Tips for Authors & small Publishers."
You'll learn how she helped several authors surpass their fund-raising goals by offering fun freebies. Ashlee Bratton, a professional photographer, offered a portrait sitting that included an overnight stay in a B&B for anyone who contributed $1,500. One taker did, helping Ashlee raise $9,635 in only 30 days.
Read the introduction and first chapter at my blog.
2. Facebook's "Donate" Button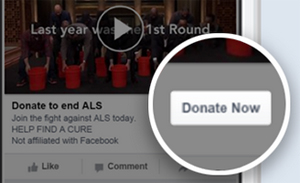 Starting today, Facebook offers nonprofits a "Donate Now" call-to-action button option on both link ads and Company Pages.
When a user clicks on the button, they'll see a prompt from Facebook disclaiming that the social site isn't affiliated with the company collecting donations. Facebook will then send the user to the nonprofit's website to complete their transaction.
HubSpot offers 3 Tips to Make the Most of It.
3. Register for Free Training
Don't miss these four free training sessions for experts, authors and speakers in the next few weeks.
Tonight, 7 to 9:15: "Insider Publicity Secrets National TV Producers / Journalists Would Give Their Own Brother or Sister."
Thursday, Aug. 27:
"How to Make the Most of Amazon"
Monday, Aug. 31:
"How to Sell Books Using an Author Blog"
Wednesday, Sept. 2:
"25 More Author & Publishing Tips from the Pros
4. Hound Video of the Week
Misa Minnie, this little Yorkie puppy, only 18 weeks old, will do anything for a treat. She even knows how to pray. I love the pink bow.