Issue #1157 Sept. 16, 2017
Publisher: Joan Stewart
"Tips, Tricks and Tools for Free Publicity"
In This Issue
Create a Coloring Book for Your Dentist
Tool Analyzes the "Tone" of Your Writing
Photoshop & Your Professional Photos
Hound Video of the Week
This Weekend in the Hound House:

As a former Clevelander, I'll be rooting for the Indians this weekend against the Kansas City Royals. With last night's win, they need only four more victories to break the all-time winning-streak record of 26 set by the 1916 N.Y. Giants. Go Tribe!
1. Sell a Coloring Book to Your Dentist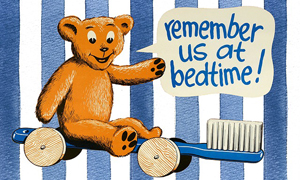 If you want to create a quick and easy product to sell on Amazon, and make money while you sleep, here's an idea.
Tell your dentist you'd like to create a customized coloring book of his dental office, for free. Tell him to take about 40 photos of his building, himself, the hygienists, the clerical staff, interesting props in his office, and some exterior shots of the building. Or take the photos yourself. Using a nifty techie tool, you can turn those photos into pages in a coloring book within 30 minutes.
You upload the book to Amazon. Then you tell the dentist to go to Amazon and buy the books in bulk there, and give them away to patients.
The only thing you have to touch, from here on, is the royalty check that Amazon sends you. The ideal price for a 40- to 60- page coloring book is $12 to $14.99.
You can use the same idea for wedding photos, a dog breed coloring book, a special promotion for your business, or a coloring book to upsell to people who buy your print or audio book. If you write self-help books tied to topics like romance, weight loss or fighting depression, a coloring book can serve as "therapy" for dealing with those issues. You can even use free stock photos you download from sites like Pixabay. Make sure the photos are free of copyright restrictions and that you can use them for commercial purposes.
During a free training session I hosted this week, digital product creator Rob Howard demonstrated how to do this using a techie tool he created.
To do: If you missed joining us live, watch the replay, and take advantage of the special offer on the clever tool he created that turns photos into coloring books, guide books, and Sudoku books. The special offer disappears at midnight Sunday night.
#ColoringBooks #Sudoku
2. Tool Analyzes the "Tone" of Your Writing

The next time you write a press release, tweet, online review, email pitch to a journalist, or any text, try out a free tool that analyzes the tone of your writing.
Tone Analyzer uses linguistic analysis to detect and interpret emotions, social tendencies, and language style cues found in text. Those include joy, fear, sadness, anger, disgust, analytical, confident, tentative, openness, conscientiousness, extraversion, agreeableness, and the emotional range. I tested it on a few of my own emails to friends and found it fairly accurate.
A doggy treat for Kelly Johnson of CornerstoneVA.com for this tip, which she shared this week on a free training call for authors to promote our Publishing at Sea cruise in the Caribbean in January. Four other publishing experts joined us, and we each presented a handful of tips.
To do: Even if you can't join us on the cruise, listen to all our tips. 
#AuthorTips #BookMarketing
3. Photoshop & Your Professional Photos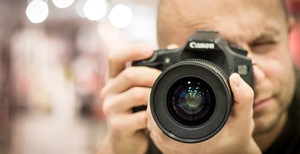 The next time you hire a photographer to take your professional photo, make sure you understand two important issues:
How much "photoshopping" your photographer is willing to do on your photos. A photographer who is willing to remove a wrinkle or two from your face might not be willing to make your waist look five inches narrower.
Whether the photographer maintains the copyright to your photos. Photographers hate it when they hear my advice that you should only hire a photographer who lets you use your photos however you wish, free of copyright restrictions. If you don't understand this nuance, your photographer can hold you hostage until you pay. 
These two tips are courtesy of Ashlee Bratton, the photographer who was on yesterday's free call that featured tips for authors.
To do: I love the way Ashlee encourages her clients to bring props to their photo shoots. Read my blog post "Publicity Photos in a Media Kit Come Alive if You Use Props." 
#PhotoShoot #PhotoTips
4. Hound Video of the Week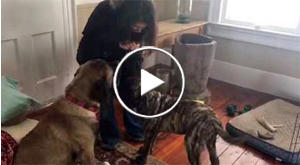 Robin and Daniel Baldwin share this hilariously cute video of their 1-year-old English mastiff, Rufus, showing his 4-month-old brother, Jet, how to sit, so they can both earn more treats.