Issue #1002 March 12, 2016
Publisher: Joan Stewart
"Tips, Tricks and Tools for Free Publicity"
In This Issue
Costco Loves Region-specific Books
Dangers of Going off the Record
Research Before Pitching
Hound Video of the Week
This Weekend in the Hound House:

Great news from the Department of Aches and Pains. I've been taking the supplement Turmeric Curcumin for about five weeks. Pain in my lower back, neck and shoulders has decreased by at least 75 percent. Two other women told me yesterday they also take it and report similar results. Only $10.94 for two bottles at Walmart. Don't take it if you're on blood thinners.
1. Costco Loves Region-specific Books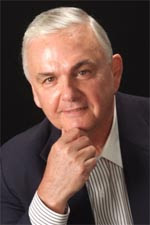 One of the most difficult book marketing challenges is to convince Costco to give your book precious space on its shelves.
Usually, the store's book buyers won't look twice at you unless you've already sold several thousand books on your own. They don't want to take a chance with an author who hasn't sold many books or isn't a celebrity.
When indie author Michael T. Keene wanted his new book, "The Psychic Highway — How the Erie Canal Change America," inside Costco stores in upstate New York, he contacted American West Books in Rochester. They're wholesalers that focus on nationwide mass merchandisers and regional chains.
Bingo. The book will be available in two local Costco stores within a few weeks. That kind of success story, especially for an indie author whose book has just been published, is rare.
"Because my book is about the Erie Canal which runs through Rochester and Syracuse, America West thought this was the best place to start," said Michael, who is featured in a newspaper article today in The Daily News Online.
But what if your book isn't about local history?
To do: Publishing expert Amy Collins' has advanced tips on how to work with the buyers, merchandisers and the marketing departments at Costco, Walmart, Target and other big retailers. She shares them on the video replay of a webinar I hosted with her. Use the coupon code COSTCO at check-out (Click "Apply" and "Recalculate") to grab it for half price, but only until midnight Monday night, March 14.
2. Dangers of Going off the Record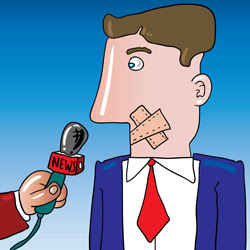 Donald Trump's recent controversy with his "off the record" comments about immigration, at a meeting of the New York Times editorial board, is a lesson for Publicity Hounds like you on the dangers of going off the record.
More than two dozen editors were at the meeting where both parties agreed that portions of the interview would be off the record. But someone at the meeting leaked information suggesting that Trump was more flexible on his immigration views than he was letting on publicly. The leak became instant fodder for Trump's GOP opponents.
Media trainer Brad Phillips says one of his rules is, "The more people involved in an off-the-record discussion, the less likely your privacy will remain intact."
When in doubt, don't go off the record. If you're tempted to, be sure you understand all the rules of how to play this dangerous game. Loose lips sink ships.
To do: Read Brad's helpful articles on "Donald Trump's 'Off-the-Record' New York Times Interview" and "When It's OK to go 'On Background' with a Reporter."
3. Research Before Pitching
Before you pitch anyone–bloggers, reporters, editors, TV talk show hosts, podcasters and influencers–do your homework.
Spend 10 or 15 minutes searching online for anything you can find. Your search can pay huge dividends.
During a consulting session with one of my author clients yesterday, she told me she wants to contact her local newspaper to let them know about a book award she won. We found the ideal reporter to pitch.
When we Googled his name, we discovered he's not only a reporter, he's an author! In her pitch, she'll mention his books–a factoid that 99 out of 100 other people pitching him probably won't know because they won't bother doing their research.
To do: Read the article I wrote about how to do in-depth research that will pay huge dividends. See "Research reporters with a 'Reporter of the Month' Club." If you need my help with publicity for your book, product, service or expertise, Rent My Brain.
4. Hound Video of the Week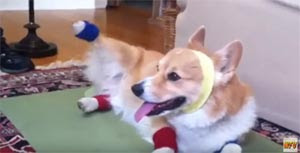 Who doesn't love Corgis? These 10 Funniest Corgi Videos are a hoot.