Issue #990 Jan. 30, 2016
Publisher: Joan Stewart
"Tips, Tricks and Tools for Free Publicity"
In This Issue
Content Idea Generator
Where to Sell Your Books
Tool for Instagram Photos
Hound Video of the Week
This Weekend in the Hound House:

It's Day 7 of the Publishing at Sea cruise with authors in the Caribbean and we're having a blast. Several of us took a Mexican cooking class yesterday in Cozumel. After almost a week of cruise food, and a three-course Mexican meal, I can barely fit into the clothes I brought. Estoy gordo.
1. Content Idea Generator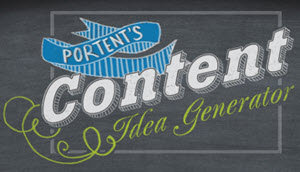 When you need ideas for an article or a fun headline, here's a free tool that will do the thinking for you.
Go to Portent's Content Idea Generator and type your subject into the small window. Then click on the circular arrow. It will give you a headline. If you don't like it, click the arrow again, and keep clicking until you find one you like.
Thanks to book shepherd Judith Briles, the brains behind the Publishing at Sea cruise, for this one. She mentioned it during her session Thursday on how to launch a book. I'll be sharing lots more tips from the cruise in the weeks ahead.
To do: Try this new tool and see if you like it. But don't forget about one of my all-time favorite tools, the Tweak Your Biz Title Generator.
2. Where to Sell Your Books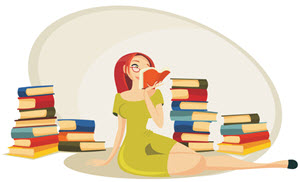 Book publishing expert Amy Collins, a faculty member on our Publishing at Sea cruise, says book stores aren't the best places to sell books.
There's too much competition for people's time and money. And only about 5 percent of Americans stepped inside a bookstore in 2014, according to a Pew Research survey of reading habits.
 
Amy recommends you look beyond the bookstore and sell books to book clubs, libraries, entertainment kiosks, trade associations, gift shops, retail stores, online and print catalogs, associations, corporations, colleges and universities, coffee shops, from the back of the room when you have a speaking engagement, and at other websites.
 
Before you approach anyone to sell your book, know the competition in your niche.
 
To do: Research the prices of your competitors' books and what the books look like. Your book should emulate the look and feel of a successful best-seller.
3.  Tool for Instagram Photos
Pictacular is a free tool that lets you view your Instagram feed on the web and iPad.
It allows you to easily browse through multiple photos at once, unlike the Instagram iPhone or Android app where you have to view one photo at a time.
Pictacular also makes it really easy to pin your photos to Pinterest. Thanks to virtual assistant Kelly Johnson, another cruise faculty member, for this one.
To do: Learn more about this tool on the Pictacular FAQ page.
4. Hound Video of the Week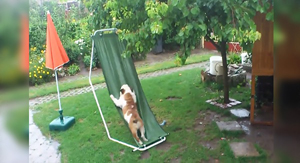 The ultimate slip and slide for your dog…