Issue #1317 July 16, 2019
Publisher: Joan Stewart
"Tips, Tricks and Tools for Free Publicity"
In This Issue
Content Idea from Sir Paul McCartney
Reprint Blog Posts on LinkedIn
Coaches: Attract Clients on Facebook
Hound Video of the Week
This Week in the Hound House:

I'm telling all my friends about Eataly in Chicago, the giant two-story Italian marketplace I visited last week. We ate at Osteria di Eataly, one of the nine restaurants. The food was spectacular but the service dreadful. Still, I'll be back to poke around all the little shops we didn't have time to visit. This weekend will be a scorcher with temps in the 90s, way too hot to attend Fish Day, my town's annual festival that boasts the world's largest outdoor fish fry. I'm staying indoors in the AC.
1. Content Idea from Sir Paul McCartney
If you're looking for an idea for content that will mesmerize your followers, borrow an idea from Sir Paul.
Actually, the idea is from GQ magazine but it features my favorite Beatle in this half-hour video discussing his most iconic songs.
In 1965, when Paul had a dream about a song he'd never heard, he played the melody on the piano. Without lyrics, he didn't know what to call it so he dubbed it "Scrambled Eggs." That song eventually became "Yesterday."
The inspiration for Eleanor Rigby was a little old lonely lady who he enjoyed talking to when he grew up in the projects in England. In the original lyrics, the vicar's name was "Father McCartney." But Paul told John Lennon he thought the name would be too confusing. They replaced McCartney with MacKenzie, a name they plucked from a phone book.
In my favorite story, Paul explains how he was going through burnout during a "crazed" period in the 1960s. He had a dream about his deceased mother who had died 10 years earlier. She knew he was troubled and, in the dream, she tried to calm her famous son by saying, "It's going to be OK. Just…let it be." He felt better when he woke up. And a hit was born.
What stories can you share with your followers?
If you write fiction, how did you create the names of some of your most popular characters? What was the impetus to write your nonfiction book? What speed bumps slowed you down? What chapters did you kill? What deadline crises almost sent you over the edge?
Speakers, explain how you crafted your signature story. How long did it take? How did you improve it?
Product developers, who came up with the ideas and the names for your top-selling products? What about the products that bombed? What painful but valuable lessons did you learn?
These "behind the curtain" stories–as articles, audios or videos–make for entertaining content.
To do: Think of an idea for a story or an entire series that you can feature on your blog, YouTube channel or podcast. And don't miss the video above. Fascinating tidbits about Beatles songs you've sung along to hundreds of times.
2. Reprint Blog Posts on LinkedIn

If you don't republish your best blog posts on LinkedIn because you've heard that Google hates duplicate content, reconsider.
Your original content, even if you published it first elsewhere, becomes part of your professional profile, displayed in the Articles section known as LinkedIn Pulse. It's shared with your connections and followers in their news feeds and sometimes through notifications. LinkedIn users who aren't in your network can follow you from your article so that the next article will show up in their feeds.
Here are four tips for publishing articles on LinkedIn Pulse.
–It's easier to cut and paste content into the LinkedIn articles window. If you're starting from scratch, use Word or Notepad.
–Use hashtags in headlines and copy, but no more than about five.
–At the end of your article, include a call to action.
–If the article was reprinted from your blog, keep Google happy with a sentence like this at the end: "This article originally appeared under the headline '5 secrets for getting booked on a TV show' at The Publicity Hound blog." Link to the blog post from the headline.
To do: Learn more in Neil Patel's article "LinkedIn Pulse: A complete Guide (+ Examples)."
#LinkedInArticles #LinkedInPulse
3. Coaches: Attract Clients on Facebook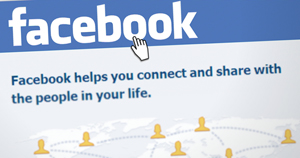 Business coaches often have a tough time on Facebook because they don't know how to use it to attract new clients.
Here are three tips from the Forbes Coaches Council, an invitation-only, fee-based organization comprised of leading business coaches and career coaches:
–Hang out in groups and discussions where your clients are. Spend far more time there than in groups where you'll meet other coaches.
–Use Facebook ads to targeted demographics, even if you're on a limited budget. A little money goes a long way when you're targeting a narrow niche.
–To attract premium dollar clients, provide people who follow you with an experience. Find ways to give back to them, whether that's through high-value social challenges or Q&As. Find ways to highlight the people in your community who are doing great work.
To do: Read 10 more ideas in the Forbes article "13 Essential Tips for Coaches to Attract More Clients on Facebook."  Want to become a regular contributor to Forbes? Read Josh Steimle's in-depth tips on "How to Become a Forbes Writer."
#MarketingforCoaches #JoshSteimle
4. Hound Video of the Week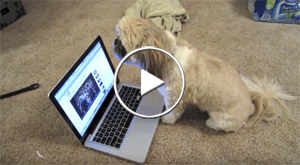 Badger the Shih-Tzu sings to the YouTube video of Buddy Green and his harmonica. You even get to see the bloopers.