Issue #1106 March 11, 2017
Publisher: Joan Stewart
"Tips, Tricks and Tools for Free Publicity"
In This Issue
Connect with Charities & Nonprofits
St. Patrick's Day Marketing
Sell Your Story to Hollywood
Hound Video of the Week
This Weekend in the Hound House:

My Garden Club loved the program I planned Thursday night with two Master Gardeners who brought 26 tools to relieve aches and pains. I'm buying a nifty padded garden bench. I can turn it upside down when planting to save wear and tear on my knees, then hold onto the handles to hoist myself back up. Less than $20 at Walmart.
1. Connect with Charities & Nonprofits

If your product, service, cause or issue would interest nonprofits, a found a site you'll love.
It's the GuideStar Directory, the most complete database of information about more than 1.8-million IRS-recognized organizations. Use it to find a charity that would be a good match with what you're offering.
It might need a speaker for one of its events. If you're an author, try to sell your book in bulk to the nonprofit so every audience member can take one home. A charity might also welcome a guest blog post about your topic, or even a free or paid webinar that you offer to its members. And, of course, it will welcome donations of time and money.
Categories include Arts, Culture & Humanities, Education & Research, Environment & Animals, Health, Human Services, International, Public & Societal Benefit, and Religions. There's even an "unknown" category for more than 14,000 nonprofits that haven't been classified by the IRS or haven't provided information about the kind of work they do.
To do: GuideStar is one of "13 Sites to Publicize, Promote and Market Your Book With Little or No Marketing Budget," an article I wrote for the TCK Publishing blog. Share it with friends, followers and fans that are courting nonprofits.
#bookmarketing #nonprofits #charities
2. St. Patrick's Day Marketing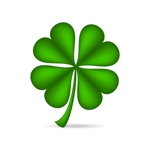 You don't need the luck of the Iris to draw attention to yourself on St. Patrick's Day, this Friday.
Amanda Brazel, a social media manager for small business owners, suggests these three ideas for social media:
1. "Luck" is a big theme for this holiday. Create posts that list reasons why you feel "lucky" and encourage your followers to express why they feel lucky too.
2. Attract new fans with St. Patty's hashtags such as #shamrock, #leprechaun, #Irish, #StPattys and #StPats.
3. Throughout next week, start posting the funny images or memes that your followers can share. Find a humorous image and ask, "What's the craziest thing
To do: Read "Create Buzz & Business: 10 St. Patrick's Day Social Media Marketing Ideas." If you're a retailer, read "Beyond Green Beer: 50 marketing Ideas for St. Patrick's Day."
3. Sell Your Story to Hollywood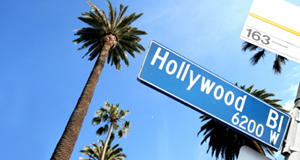 How many times have you heard this?
"My book would make a great movie."
Here's the problem. Most authors don't write novels dramatic enough to lend themselves easily to mainstream film. The dramatist reading your book must see three well-defined acts. You must express your character's personality in dialogue that would make a big star beg to play that role.
On Thursday, March 16, I'm hosting free training at 4 p.m. Eastern Time with Daniel Hall and Ken Atchity, a Hollywood producer and literary manager for more than 20 New York Times bestsellers. Ken will explain the one document you must have if you want to sell your story, why having a screenplay can permanently ruin your chances, and how drawing one simple line can affect the success of your script.
To do: Register for the free call here.
#booktomovie #filmrights
4. Hound Video of the Week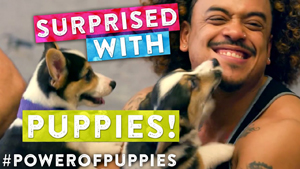 SoulPancake and Puppy Chow teamed up to share the #PowerofPuppies at a preschool, retirement home, and gym to transform an otherwise ordinary day. Thanks to Publicity Hounds Shirley Lichti and Judith Briles for this one.