Issue #1028 June 11, 2016
Publisher: Joan Stewart
"Tips, Tricks and Tools for Free Publicity"
In This Issue
Community Newspapers Thriving
How to Break into Hollywood
Target Alternative News Weeklies
Hound Video of the Week
This Weekend in the Hound House:

My sisters–one a Master Gardener and the other a horticulture teacher–are visiting in late July. I noticed they're coming long after I'm sick of my garden to avoid being roped into landscaping, weeding and planting like they were last year. "What do you want to do when you're here?" I'm asking. "Nothing." That's code for "Don't even think of handing us shovels."
1. Community Newspapers Thriving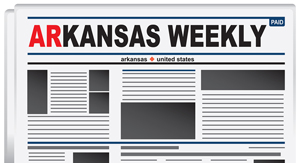 Weekly newspapers across the U.S. aren't just surviving, but in many case thriving. That's why you shouldn't write off these news outlets as rinky-dink rags that won't get you very far.
Community newspapers offer something other media don't: hyper-local news that the dailies abandoned long ago. Here are five easy ways to generate publicity in a weekly newspaper:
Suggest people profiles that tie into upcoming events. Who's the mastermind behind the event? Who's the oldest volunteer?
Pitch your book launch, book signing or a class you're teaching that ties into your book. They love local authors!
Stand-alone feature photos. Call the photo staff when you have an idea. They hate publishing the cliche "geese eating bread in the park" photos when there's nothing else.
When you win an award or launch your book, pitch your hometown weekly. They love "local girl or local boy makes good" stories.
Write a letter to the editor and comment on a local issue the paper is covering. Weave into the letter your area of expertise, if pertinent.
To do: Offer a tips list to accompany your story. Learn how in my video training "17 Ways to Use a Tips List to Make It More Powerful Than Ever." It comes with a bonus package of cheat sheets, checklists and templates. Order by midnight Monday night, June 13, and grab it for half off. Regularly $49.95, you pay only $24.97 when you type the word TIPS in the coupon code box, Apply and Recalculate.
2. Storytelling Deadline Tuesday
Tuesday, June 14, is the deadline to register for the (Virtual) Everything Story conference that gathers top industry experts, including me, from all the major arenas of storytelling.
This is for sceeenwriters, novelists, filmmakers, writers of TV pilots, gamers or anyone who wants to learn to tell a story using any medium. You'll also learn how to pitch your story.
The conference will teach you how to create characters for your stories, how to use blogging to tell stories, why you might not need an agent, how to structure a TV pilot, the unwritten rules of Hollywood, how to write for TV in a digital world, how to write a multilayered story, how to tell stories through technology and games, and more.
The conference begins Tuesday and runs through June 24. I'll present at 3 p.m. on Thursday, June 23, on how to use email marketing to build an audience for your stories.
To do: Check out the impressive lineup of speakers, register for the conference and sign up for instant access to the pre-conference interview library.
3. 60 Days to Build & Sell a Course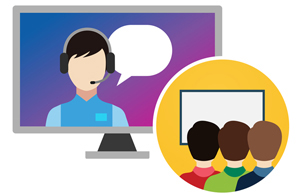 Turn your talent or area of expertise into a course you can create and make profitable within 60 days, and get publicity in the process.
If you write books, speak to audiences, coach or have a body of knowledge in your brain that you aren't sharing with the world, it's time to start. But don't plan the course unless you know whether it's something people would buy.
I'm hosting free training at 3 p.m. on Wednesday, June 15, with Diane Holmes, of Mirasee, Danny Iny's company. It's called "60 Days to Build and Sell Your First Course." Diane will show how to take a vague concept for a course, test it, improve it, and turn it into sales–and how to pull the whole thing off in 60 days or less.
When she's done, you'll have everything you need to create and sell your first course, as promised.
I can personally vouch for the training. I used her instructions to present my course on email marketing not once, but twice. I'm offering it again for the third time later this month.
Selling information products can be profitable, but it can also be a drag because the information becomes stale quickly. But with a course, you can update the content as you go.
To do: Reserve your free seat for Wednesday's training here.
4. Hound Video of the Week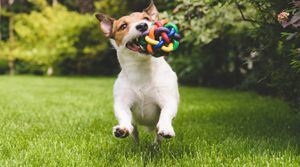 Pet company Bark & Co. launched a week-long pop-up shop on Tuesday called "BarkShop Live" in Manhattan's Soho neighborhood. It lets our four-legged furry friends shop for themselves. The shop allows dogs to play with toys in an open, specially curated space, using technology to help their human owners track what they like and don't like. Another fun video from New Yorker BL Ochman of Pawfun.com