Issue #1186 Jan. 2, 2018
Publisher: Joan Stewart
"Tips, Tricks and Tools for Free Publicity"
In This Issue
Clever Content for Boring Industries
How to Keep Your Blog Safe
Thursday: Get Booked on Big TV Shows
Hound Video of the Week
This Week in the Hound House:

So far, the frigid temperatures here in Wisconsin haven't deterred me from my daily walks. I bundle up in fleece-lines jeans, two pairs of wool socks, hiking boots, two hats plus a hood, a warm winter jacket, long underwear, two pairs of gloves and a scarf over my mouth. Yesterday, when the high was only 6 degrees, I was toasty warm while walking for almost 90 minutes.
1. Clever Content for Boring Industries

How do you create interesting, fun content about a boring product or service like an industrial-strength blender, a ball bearing factory, soap or an insurance company?
One way is to introduce the human element, and use it to generate lots of publicity.
Blendtec, which makes industrial-strength blenders, created a video series called "Will It Blend?" that went viral. It features Tom Dickson, the dorky Blendtec founder, who tries to blend unusual items to show off the power of his blender. He has "blended" a camcorder, an iPhone, CDs and a rake handle.
Your spokesperson doesn't have to be real. If you watch TV, you probably know Flo, the redhead from Progressive Insurance who has several million Likes on Facebook.
The human element can also be something much simpler. For example, a company blog might feature a story about how working in the industry helped one of their employees turn their life around. The company's founder could also write about why they started the business to put a face to the company's name.
Smart accountants and CPAs, who work in one of the most boring industries on earth, will offer their commentary, advice and tips every time they see a news story about a celebrity or sports figure who claims bankruptcy or gets in hot water with the IRS for failing to pay back taxes. This technique is known as newsjacking–piggybacking onto a story already in the news.
To do: Read about three more ideas from digital marking expert Kayla Matthews on "How To Create Interesting Digital Content For A Boring Industry." 
#DigitalMarketing #ContentCreation
2. How to Keep Your Blog Safe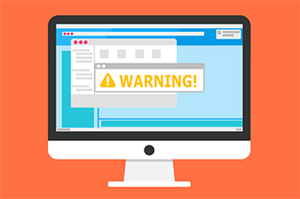 A question from one of my Publicity Hounds last week reminds me of a mistake that can doom bloggers and the valuable content they've worked so hard to produce.
The reader, who lives in Canada, wanted to know how to pull more traffic to her blog. She provided the web address, and I knew immediately she had bigger problems than pulling readers.
The address was "(her topic).Blogspot.ca". That means Blogspot hosts her blog. If WordPress hosts a blog, the address will be "(topic).Wordpress.com."
In both cases, the blogger has no control over what happens to the content. Several years ago, the archives for these tips was hosted on Blogspot. One morning, I woke up to find the entire archives had disappeared, apparently because someone had complained that the content was too promotional. Luckily, my webmaster backed it up weekly and moved all the content over to a self-hosted WordPress site. The address for the archives is now http://publicityhound.com/tips and I have full control over the content.
To do: If the address for your website or blog ends in Blogspot.com or WordPress.com or a derivation like Blogspot.ca or WordPress.ca, export the content from those sites to a self-hosted website. If you don't know how to do this, hire a techie to do it for you.
3. Thursday: Get Booked on Big TV Shows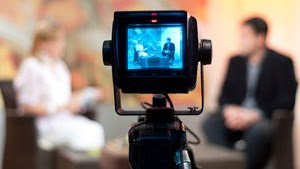 The best way to get onto big networks like ABC, CBS and NBC is to first understand the mindset of their producers and know exactly what they want.
It isn't a secret. They're willing to share their tips because they don't want you to waste their time with ideas that go nowhere.
Hear first-hand from the producers how to increase the odds of getting onto their shows when Steve Harrison interviews them at 2 and 7 p.m. Eastern on Thursday, Jan. 4. On the free teleseminar, you'll hear from the producers of "Live with Kelly," "Rachael Ray," "The Wendy Williams Show" and Telepictures.
You'll also learn what to send to national TV producers, what not to send, and how to avoid major mistakes when pitching.
To do: The call is free when you use my affiliate link to save your seat. Register for "Four National TV Producers Tell You How to Become a Guest on Major TV Shows." 
#TVPublicity #GetonBigShows
4. Hound Video of the Week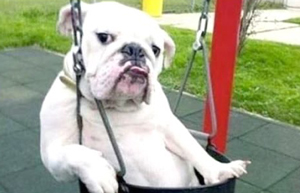 Six minutes of hysterical dogs rolling in the mud, running on treadmills, climbing ladders, watching TV and just being dogs.