Issue #1040 July 23, 2016
Publisher: Joan Stewart
"Tips, Tricks and Tools for Free Publicity"
In This Issue
Canva App for the iPhone
Book Bubbles Promote, Sell Books
Sneak Your Web Address into Publicity
Hound Video of the Week
This Weekend in the Hound House:

My sisters are visiting, and I'm giving them a taste of small-town charm. Tomorrow night, we're attending a chicken roast sponsored by one of the local churches in a park on the lake Michigan Shoreline. At 6:30, the Port Washington City Band takes the stage in the small band shell and plays a selection of contemporary and patriotic songs. The backdrop? A giant red, white and blue flag painted on the back wall. Perfect.
1. Canva App for iPhone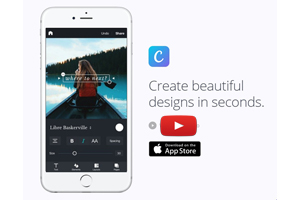 Canva, the wildly popular graphics program that lets you create eye-popping graphics for your blog, posters, invitations, ebook covers and social media banners–even if you have no artistic talent–now has an app for the iphone.
That means it's easier than ever to create presentations or marketing materials on the go.
Word has it that Canva is working on an app for Android.
To do: Watch the video above. Then head over to Canva and create a simple graphic. How about a new banner for one of your social media accounts?
2. Book Bubbles Promote, Sell Books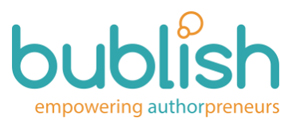 Bublish lets you build your audience while you're still writing your book.
How? By creating an attractive "Book Bubble" and then collecting pre-orders when your launch date approaches.
A Book Bubble is a graphic element that includes your head shot, genre, links to your bio and synopsis, an excerpt, social media share buttons, and a place where people can comment.
The most interesting part of the bubble is the Author Insight. That's where you explain the story behind the story. Tell readers about the one event in your life that prompted the book or the cause or issue that led you to write.
A free account lets you create a bubble for one book and share it everywhere. A paid account gives you more options like author metrics that show you what's resonating with readers on various social networks.
Bublish, at Bublish.com, is one of the dozens of tips I share during the training on "Book Publicity Ideas to Use Today to Sell More Books Tomorrow."
Publicity Hound Rebecca Brown attended and emailed me afterward: "The info you shared was beyond compare. I feel like I've just attended a 2-day event…for pennies! Thank you, thank you."
To do: Grab the replay and the bonuses and knock $24.97 off the price when you use the coupon code SELLBOOKS at checkout. Choose just three ideas and implement them. How about starting with Bublish? Order here.
3. Sneak Your Web Address into Publicity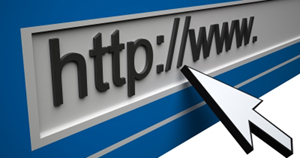 You create the perfect pitch and finally land a big article in the magazine you've been dying to get into.
But the story never mentions your web address. Don't let that happen again.
The next time you're interviewed, use your web address as the name of your company. For example, instead of telling reporters the name of my company is The Publicity Hound, I'd say PublicityHound.com.
I have eight more ideas like that one. They're all in the guest post I wrote for Arik Hanson's Communications Conversations blog.
To do: Read "9 Ways to Sneak Your Website Address into Media Stories." Read it again as a reminder the next time you're interviewed.
4. Hound Video of the Week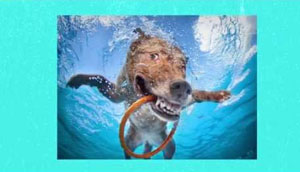 Photographer Seth Casteel turns puppy pictures into an underwater phenomenon. Yep, this is a real job.