Issue #1302 Mar. 26, 2019
Publisher: Joan Stewart
"Tips, Tricks and Tools for Free Publicity"
In This Issue
"But They Didn't Mention My Website…"
Fish for Publicity with a Wide Net
How to Shorten an Amazon Link
Hound Video of the Week
This Week in the Hound House:

I'm telling my friends to run, don't walk, to the "Saturday Night Live" exhibit at the Museum of Broadcast Communication in Chicago, through the end of March. I visited Saturday and didn't want to leave. Almost two hours of video clips, costumes, recreated sets, interviews with actors, and lots of behind-the-scenes stories about the sweat and toil that go into each show. Coolest thing I saw: the entire set of "Wayne's World." Most interesting fact: most of the sets are built in Brooklyn. Then they're dismantled and trucked to 30 Rock in Manhattan where all pieces must fit onto an elevator that whisks them up to studio 8H. If you can't make the exhibit, watch the promo video here.
1. "But They Didn't Mention My Website…"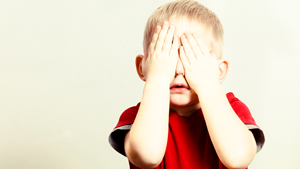 Most websites for authors, speakers and experts aren't ready for prime time.
They're boring. They don't explain on the homepage why visitors should stay. Maybe that's the reason the media seldom go out of their way to mention your website in their stories.
Let's change that right now. Before your next interview, identify the one place online where people can find your most compelling content and interact with you. It might not be your website.
A travel expert might post dreamy photos on Instagram.
A dating coach might answer questions in his Facebook group.
A professional organizer who shares photos and short tips on Pinterest can pull traffic to her boards like nobody's business.
A children's author who creates YouTube videos on how to make costumes worn by characters in his novel can attract more subscribers to the channel.
How can people find links to all of the above? At your website!
To do: Rather than trying to beef up your website and all your social platforms at the same time, choose one and do it well. My best content is my Pinterest board "50 Tips for Free Publicity" which ranks consistently on the first page of Google's organic search results for the phrase "free publicity." Each tip links to a post at my blog. You can do this too. I explain how, step by step, in the video training "How to Create How-to Tips for Non-visual Topics on Pinterest and Earn High Google Rankings." Save $24.98 when you use the coupon code PINTEREST at checkout.
#MediaInterviews #PitchtheMedia
2. Fish for Publicity with a Wide Net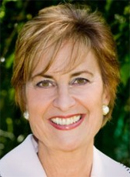 When you're launching a publicity campaign, how do you judge which media outlets to pitch a story idea to or which interview requests to honor?
PR expert Marsha Friedman says her team uses three main criteria to decide:
Does the media outlet cast a wide enough net? The size of the media outlet is not a hard and fast rule. "Sometimes the audience is small, but is the perfect demographic for a particular client."
Does it enhance your digital presence? "Appearing in just about any online publication helps because your potential customers or clients aren't the only ones that conduct online searches. Journalists do, too, and are more likely to turn to you as a source if they see that other publications, even small ones, have already given you some validation as a legitimate voice in your industry."
Does it add to your credibility as a go-to person in your field? The article's focus doesn't have to align perfectly with your message for the interview to help build your credibility.
To do: Read Marsha's article "Fishing For PR? Always Grab The Wide Net!" 
#PublicityCampaign #InterviewTips
3. How to Shorten an Amazon Link

Rather than using that mile-long link to your Amazon book or product page, shorten it.
Use this format: https://Amazon.com/dp/ASIN with the ASIN number or the 10-digit ISBN.
Thanks to Book Shepherd Judith Briles for this tip.
To do: Go to your book or product page and scroll down. You'll find both numbers in the "Product Details" section of your author book page or product page. ASIN stands for Amazon Standard Identification Number.
#Amazon #Linkshortener
4. Hound Video of the Week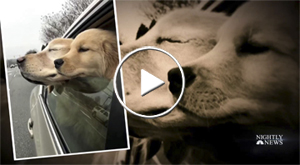 Charlie, a blind Golden Retriever, has his own "seeing eye pup" named Maverick. Puppy love! Thanks to Christine Buffaloe of Serenity Virtual Assistant Services for this one.