Issue #969 Nov. 17, 2015
Publisher: Joan Stewart
"Tips, Tricks and Tools for Free Publicity"
In This Issue
Book Hook: How to Dress Skinny
Tonight: How to be Funny
The State of Podcasting
Hound Video of the Week
This Week in the Hound House:

I'm taking all the car tips you sent me, putting them into the soup kettle along with my research, and car-hunting this week.  To be honest, I'd rather have a root canal.
1. Book Hook: How to Dress Skinny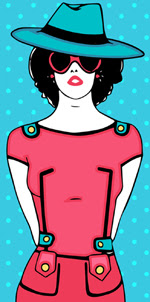 Media trainer Wayne Kelly, who has his own drive-time radio show, interviewed author Janna Beatty, an image consultant, two weeks ago.
She didn't pitch her book called "Quentessential Style: Cultivate and Communicate Your Signature Look."
Instead, she hooked Wayne with the simple "You don't kneed a Hollywood stylist."  She said she'd show the audience, women ages 35-45, "how to dress skinny."  And she'd talk about "Our Closets: The good, the Bad & The Ugly."
"The book gave her credibility," said Wayne, who was hooked.
A book title won't get you onto a show.  Clever sound bites won't either.  You need a sizzling book hook.
I'm hosting a free webinar with Wayne this week, from 4 to 5:30 p.m. Eastern on Thursday, Nov. 19, and you're invited even if you don't write books.  It's on "How to Promote Your Book to More than 10,000 Radio Listeners for Free — Month After Month."
Wayne will give you examples of "book hooks" authors can use to get onto shows.  He'll tell you how to give a killer interview and how to drive listeners to your website after the show.  This is the most important piece of your media campaign but almost no one does this except for a few super-successful authors.)
Register for the free training here.
2. Pinterest Loves These 8 Topics
Post photos and videos related to one of these eight topics on Pinterest, and you can start building a huge platform of readers who will be eager to read your book:
Food. Fashion. Fitness. Beauty. Decor. Travel. Crafts. Kids.
You have one more day to watch the video replay of the webinar I hosted last week with Pinterest expert Beth Hayden.  
Tips she shares in "The 3-Step Strategy for Doubling Your (Fiction or Non-Fiction) Book Sales Using Pinterest" will be among the most powerful tools you can use for a book launch or for a book that's been out awhile.
3.  Tonight: Make 'em Laugh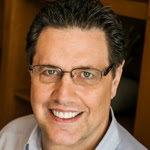 All it takes is a little research to have your audiences rolling in the aisles.
When Tom Antion hosts his webinar tonight on how to be funny, he'll tell the story of how he was asked to fill in at the last minute as the banquet speaker at the "Rapid Excavation and Tunneling Conference."  After plucking a few tidbits from their conference brochure to use during his presentation, he had them crying, they were laughing so hard.
He'll explain how he did it when he shares more than 50 professional techniques you can use to humor your audiences and make them love you (and buy your stuff).
Here's the offer. Attend the webinar for free. You pay only $97 afterward–but only if you think the things he's taught you will make you a lot funnier than you are now. If not, contact him immediately afterward and he won't charge you.
Watch the funny video he created to promote this training and register for the humor webinar here.
​I'm an affiliate and I earn a commission if you do business with Tom. (After all the things he's taught me, I'd be crazy not to.)
4. Hound Video of the Week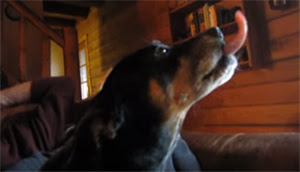 It's easy to tell exactly what Rodie wants to eat for Thanksgiving. Watch his tongue.