Issue #970 Nov. 21, 2015
Publisher: Joan Stewart
"Tips, Tricks and Tools for Free Publicity"
In This Issue
Blame Aaron Rodgers' Girlfriend?
Write Pithy Press Release Quotes
Best & Worst Words for Black Friday
Hound Video of the Week
This Weekend in the Hound House:

I love my new car, a two-year-old blue Hyundai Elantra that still has a warranty. But I'll miss the Jeep. It hauled a variety of dogs, bags of soil and mulch, and yard waste–all at the same time.
1. Blame Aaron Rodgers' Girlfriend?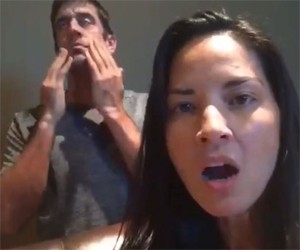 Here's a great book hook for authors and experts on romance, relationships or sports.
Is it fair to blame Olivia Munn, Aaron Rodgers' girlfriend, for the quarterback's pathetic performance during the Green Bay Packers' last three losses?
If only the MVP would stop having so much….fun…with his model-actress girlfriend, maybe the team would start winning again.
That's exactly what snarky Green Bay Packers fans have complained about on Twitter and in discussion forums. The media pounced on his story.
And DJ Wayne Kelly says authors can, too, because it's such a great topic for drive-time radio, especially if the Packers lose tomorrow's game against Minnesota.
"You could even talk about Seattle Seahawks quarterback Russell Wilson, who claims he's celibate, and his girlfriend, Ciara," says Wayne, who was my guest during a webinar on Thursday on "How to Promote Your Book to More than 10,000 Radio Listeners for Free — Month After Month."
We discussed book hooks for health and fitness experts, sci-fi and fantasy authors, anyone who writes fiction, business books, and lots more.
Wayne says pitches will start drying up as we get closer to the holidays. That means there's a better chance you can get on the air. But only if you have a sizzling hook, even if you haven't written a book.
Learn how to create one. Watch the replay of our free training.
2. Write Pithy Press Release Quotes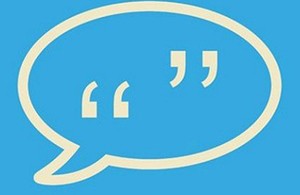 The next time you write a press release, don't include one of those lazy quotes that explains how proud, pleased, honored or delighted you are.
If your CEO gives you this blather, fight to find something better.
Make your quotes punchy, pithy or informative. The stronger your quote, the better your chances that someone will pick it up and use it verbatim in a news story or a blog post.
This article by Tamsin Henderson includes tips on how to dig up interesting nuggets that produce quotable quotes.
3.  Best & Words for Black Friday
If you're planning a special promotion for Black Friday or Cyber Monday, you'll love this helpful list of 20 Powerful Marketing Words & Phrases That Sell or Repel.
Use them in your emails, ads, press releases and website copy.
The best ones will encourage people to buy. The worst ones will send them running.
4. Hound Video of the Week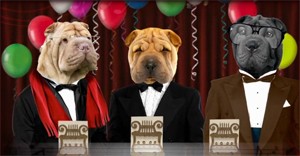 Thanks to Publicity Hound Sunny Cook of Asheville, N.C. for this American Greetings birthday card of The Three Old Tenors singing about getting old. Your friends will howl when they see this. I couldn't stop playing it over and over and singing along.