Issue #961 Oct. 20, 2015
Publisher: Joan Stewart
"Tips, Tricks and Tools for Free Publicity"
In This Issue
Big Changes in LinkedIn Groups
How to Find Readers for Your Book
iTunes Podcast Directory
Hound Video of the Week
This Week in the Hound House:

While other people are carving pumpkins, I'm picking irises from my garden. In October? Yep. They're called Immortality. After putting on a show in the spring, these white beauties bloom again in the fall. Gorgeous.
1. Big Changes in LinkedIn Groups

LinkedIn users are grousing about some of the changes LinkedIn has made to its Groups. Here's a quick summary of the major ones:
All groups are now private, members-only groups. You can't see conversations unless you join. Conversations also will be blocked from Google search.  
You can now reference other group members and bring them into a conversation by typing "@" followed by the group member's name. Great for asking influencers to jump in.
Conversations are posted instantly. This is bad news for group moderators who are complaining about losing control. They're left to clean up the mess after inconsiderate members have spammed the group.
   
The Promotions tab is gone. Good riddance. Did anyone read this pap?
You can now post images in conversations, a nice addition. Don't abuse it with blatant billboards that say "buy my stuff."
Read all the changes in the LinkedIn Help Center.
2. How to Find Readers for Your Book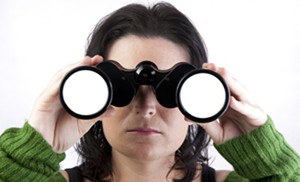 Don't wait until a few months before you launch your book to ask, "Where can I find the target audience for my book?"
Your readers are tucked away in special interest groups, reviewing and recommending books on sites like Goodreads.
They're taking classes in adult ed programs in your community.
They're meeting once a month in local book clubs.
They're reviewing books for ezines and blogs they publish.
And many of them would love to know about you. If only they could find you.       
I know 30 more places where your readers are waiting to hear from you.
Join me for author training from 4 to 5:30 p.m. Thursday, Oct. 22, when I teach you about "30+ Places to Find fiction and Nonfiction Readers in Your Target Market." Register here.
I'll show where best-selling authors are finding their readers and what they're doing to keep them. I'm leaving plenty of time for questions, too, so bring them.
3. iTunes Podcast Directory
One of the most valuable free directories for Publicity Hounds, and one of the hardest to find, is the iTunes Podcast Directory.
It includes thousands of podcasters. Many have loyal listeners and would love to interview you for their show.   
Click on the podcast and listen to at least one show so you get a good feel for how they interview. Go to the left side of the page under Links and click on "Podcast Website" where you'll often find contact information for pitching the podcaster.
4. Hound Video of the Week
Has your dog something naughty? This service will shame your dog by creating its own video confession. I don't know this guy, but the video is a hoot.